Nintendo Wire is proud to showcase TJ Smash, the artist behind one of the custom amiibo up for auction for this year's Customs for a Cure charity event. TJ, who's more famously known as TJ Smash of Custom Conquest, Mii V Mii and Smash Supremacy fame, has become the ultimate example of a Nintendo fan from (basically) birth. A professional Hollywood sword fighter by day (a profession inspired by the one and only Link from Zelda), video master and amiibo customizer by night, TJ represents Nintendo through every moment of his life. So it's only natural that he's a crazy-awesome amiibo artist.
We're thrilled to be working with an artist as talented as TJ for the event, and we couldn't be more grateful for the hard work he's put into helping the children and all of the patients over at St. Jude Children's Research Hospital. St. Jude is leading the way the world understands, treats and defeats childhood cancer and other life-threatening diseases. If you aren't yet familiar with the work done over at St. Jude, check out the organization's official website to get a better idea of the time and dedication the doctors, staff and volunteers put into the battle against the diseases.
Customs for a Cure wouldn't exist without help from TJ and the other wonderful artists who put their time and dedication towards creating pieces for fans to bid on in the charity auctions. While the livestream itself is over, the eBay auctions are still going strong and will be available for bidding until Tuesday, October 4th, at 4:00 p.m. CST.
Check out the custom amiibo TJ has donated to this year's charity! To view all the details, click the link for the auction below!
Custom 8-Bit Link (Zelda) amiibo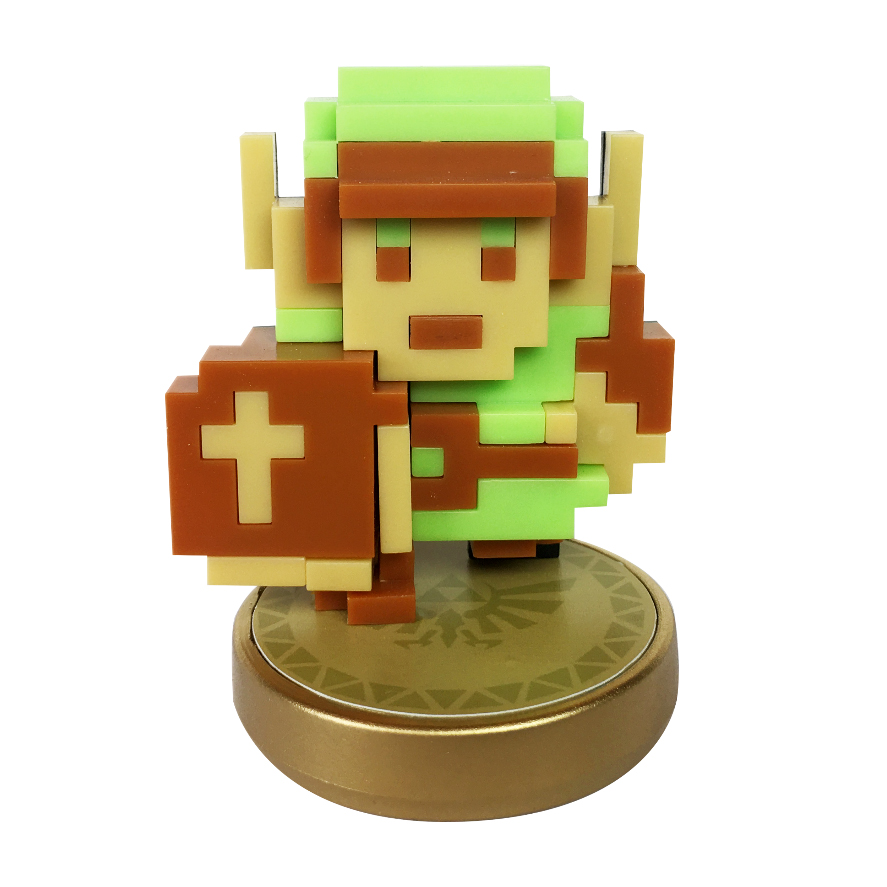 Up for auction is this 8-Bit Link amiibo custom, a one-of-a-kind Zelda creation designed by the incredibly talented TJ Smash of Smash Supremacy, Custom Conquest and Mii V Mii. Sculpted with Sculpty, painted with spray paint and coated with a sealant, this unique art piece is surely one that will stand out in your ever-growing amiibo collection!
8-Bit Link has been displayed in a custom amiibo box. Both will be packed with care during shipping to help ensure safe arrival for the auction's winner.
It's important to note that this custom is a delicate item that requires very careful handling. It is not meant for small children and should be treated as a collectible.
View the custom 8-Bit Link (Zelda) auction here.
Leave a Comment