Prep your best wishes and wiggle those hips, fellow genie enthusiasts: a brand-spanking new, beach-themed Shantae theme is headed to North American and European 3DSes!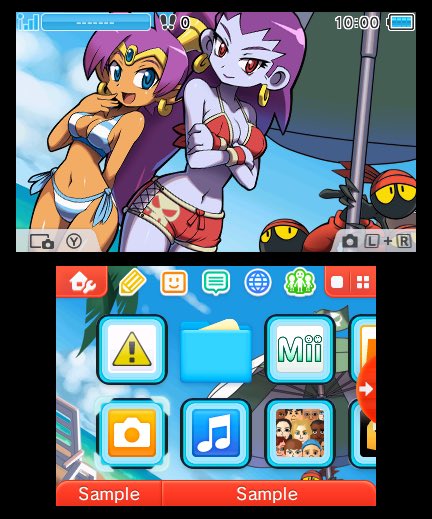 I must clarify: I really do mean spanking, as this one somehow managed to slip past the radar of the moral outrage police over at Nintendo's ruthlessly unforgiving PR department.
Look forward to downloading both Shantae and Risky Boots in all their skimpy swimwear glory to your 3DS home screens when the eShop updates this Thursday, presumably (given past 3DS themes) for the low, breezy price of $1.99.
Leave a Comment