Despite its record-breaking number of downloads and over $400 million in gross revenue, it seems Pokémon GO's reign as the top grossing iOS app in the U.S. has come to an end.
Mobile app analytics solution provider Sensor Tower is reporting that the Niantic-made app ended its 74-day streak thanks to Supercell's Clash Royale, which took its spot after a recent update.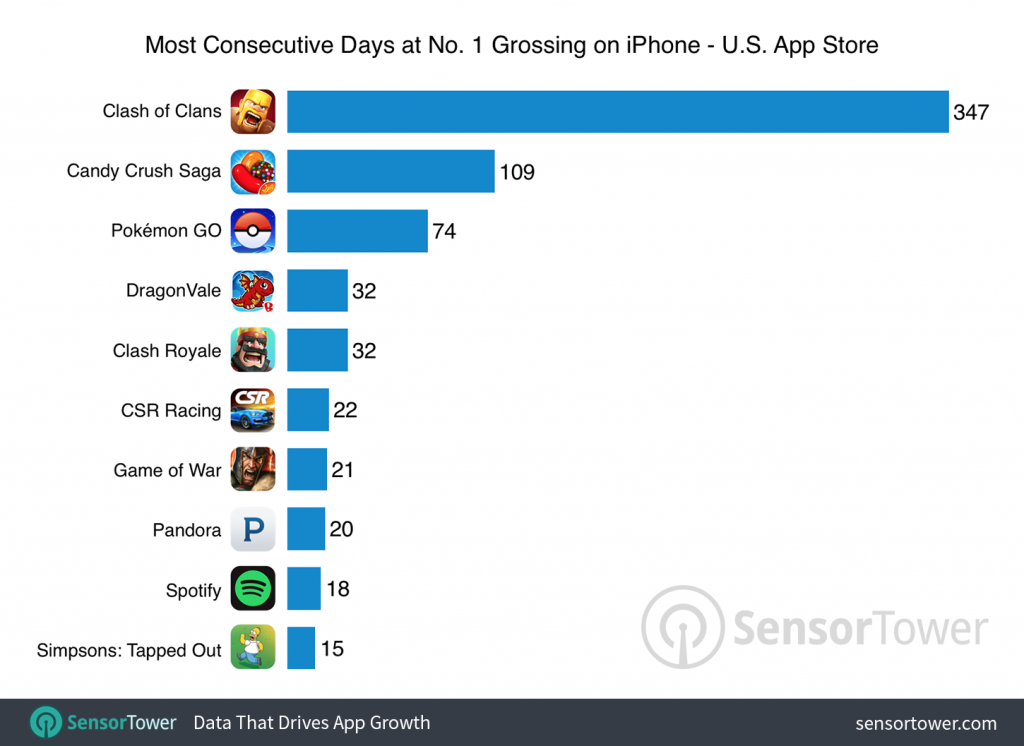 Though it spent a significant amount of time atop the Top Grossing chart, Pokémon GO ranks only third for that record.
Clash of Clans spent 347 consecutive days as No. 1, followed by Candy Crush Saga's 109 consecutive days.
Although Pokémon GO has been knocked off its throne, it remains the No. 1 app for iPhone revenue in eight different countries and among the top five in 38 others.
On the Android side of things, Pokémon GO still sits at No. 1 for U.S. Google Play Store revenue.
Leave a Comment