Yesterday's pixel Pokémon badges have come and gone, but in their place is a new batch of First Generation Pokémon badges! Water, Psychic and Poison-types make up today's theme, so be sure to grab anything you may have missed before they're gone tomorrow.
Free play?: Nope. I'm so sorry, Jigglypuff.
Practice catcher: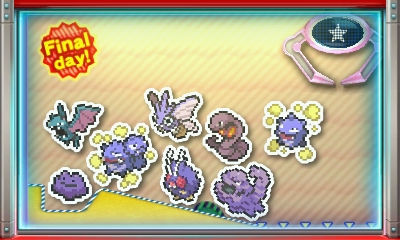 Just like today's horde of Pokémon catchers, Mega Man badges will be beaming out of the Arcade tomorrow, as well. It's also your two-day warning for all the repeat Rhythm Heaven badges currently available.
Don't forget about this week's theme promotion! Until September 22nd at 3:00 a.m. PST, a purchase of 10 plays will secure you this adorable Pikmin home screen theme.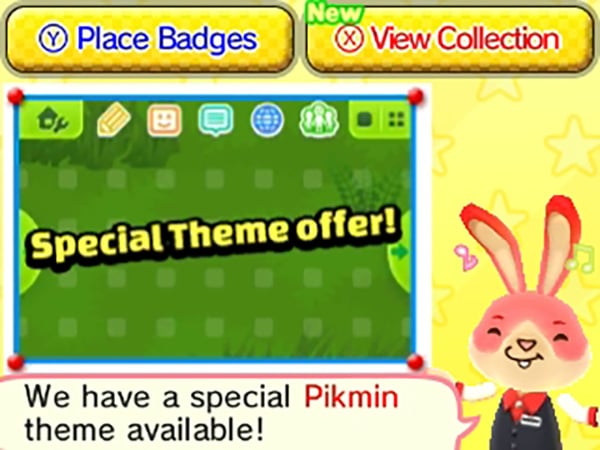 There's also a set of special "thank-you" badges to collect! Until September 22nd at 3:00 a.m. PST, every dollar spent in the Arcade will reward players with one of four badges featuring the Easter Bunny's distant cousin himself.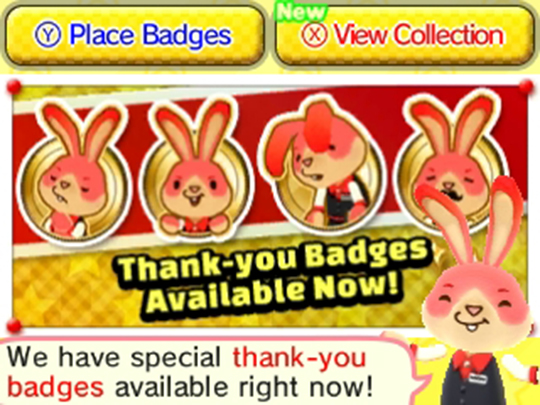 That's all for today! Catch you tomorrow!
Leave a Comment