Warning: Spoilers for Phoenix Wright: Ace Attorney – Spirit of Justice follow.
It's a long-running tradition for the Ace Attorney franchise to follow up with every character from the game during the credits. It's always nice to say goodbye to each character at the conclusion of the game. In Spirit of Justice, there may have been something hidden within the dialogue of one of these encounters.
When Phoenix says goodbye to Chief Prosecutor Edgeworth, Edgeworth says something very interesting. He looks over to Ema Skye, the recurring forensic investigator, and quips, "I look forward to our next investigation." Why is this significant? Well, Edgeworth stars in his own spinoff series called Ace Attorney Investigations. The first title did find its way to North America, but the second game has been stranded in Japan ever since it came out. The fact that Edgeworth said the name of his own game series could imply a new entry is on the way.
While this could just be one hopeful Ace Attorney fan over analyzing one line of dialogue, it's possible that Investigations 3 is in the works. The producer of 2013's Phoenix Wright: Ace Attorney – Dual Destinies, Motohido Eshiro, has shown interest in working on a third Investigations title, stating, "I intend to do something with that in the future, but I can't make any promises."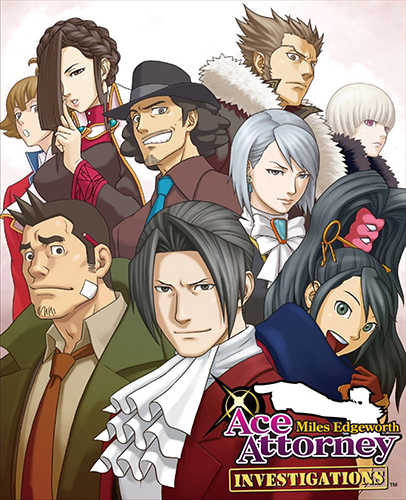 Did the writers reveal that Investigations 3 is in the works? Only time will tell, but there's still plenty of Ace Attorney for you to play now. If you're still on the fence about Spirit of Justice, you can check out our review.
Leave a Comment