While collector's edition guides are nothing new to Pokémon games, it seems like the folks at Prima are pulling out all the stops for Sun & Moon. Not only will there be the standard softcover edition and the hardcover collector's guides, but Gen VII will kick off with an extra limited "Vault Edition" guide. What sets this apart isn't just the guide itself, but everything coming along with it being tailor-made to enhance your Pokémon journey through Alola.
Of course you'll receive a copy of the hardcover guide, alongside a soft-to-the-touch dust jacket with unique artwork fit for displaying on your bookshelf or table. There will also be a poster-sized map of the Alola region and five removable decals of new Pokémon. Still pretty standard fare, no matter how nice it is. Next is a set of lithographs, kept in their own sleeve, and a full sized tasseled bookmark allowing your progress through the guide to be kept properly.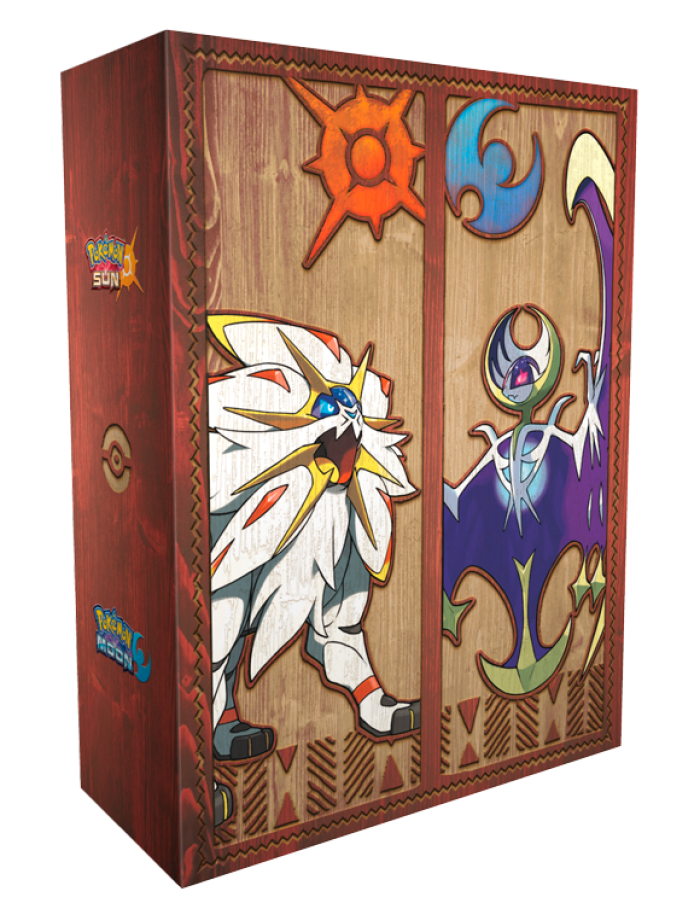 Now's when it gets good. Alongside the guide will come a second book: a 240 page, hardcover journal designed to be used for recording your Alolan adventures. With an inner pocket, ribbon bookmark of its own, and gold foil patterning, it's a surprising, high quality addition to the edition. There'll also be a matching pen etched with the games' logos to use with the journal. Finally you'll also receive a thank you card from Game Freak itself, stamped with gold foil signatures of the staff. All of this will arrive in a magnetic clasp adorned collector's box for all your " Pokémon treasures."
It seems this isn't it though, as the product page mentions "And more!" after all of this. How much and what exactly is unknown at this point, but if you want a chance to have this for yourself, it's available to pre-order via both Amazon and GameStop now. The whole Vault Edition retails at $129.99, though the Amazon listing is currently marked down by five percent. It will release on November 18th along with the games, though as of this writing the Amazon page lists the release date as December 9th.
Pre-order the Official Collector's Vault Edition at Amazon!
---
Leave a Comment