Today's Nintendo is a very different company than the one it was 20, ten, even one year ago. This traditionally hyper-conservative, overprotective empire has made a slew of changes to its approach to business lately; and has become much more liberal with the use of its once-sacred IP. There's no better evidence of this dramatic shift than the newly announced Super Mario Run, due to land on iOS later this year.
At a glance, Mario's inevitable jump to mobile comes across as a perfectly logical and lucrative business decision. But this is Nintendo that we're talking about. The allure of a quick buck and the predictable nature of the video games industry aren't generally the hands that steer the ship. Is this new Nintendo throwing the decades of careful curation of its corporate philosophy and brand power out the window? Or has it simply decided to start embracing some of the industry conventions that it has spent years shying away from? Let's take a closer look.
As sudden as it may seem, Nintendo did ease its audience into the idea of mobile games starring its beloved stable of characters. We first caught wind of the plans back in March of 2015, during an investors meeting helmed by then-president Satoru Iwata. Iwata outlined a business partnership with mobile developer DeNA to bring at least five of Nintendo's franchises to mobile, while assuring investors and fans that dedicated gaming hardware would remain the company's primary focus. These mobile experiences would be treated as gateways to get more people interested in Nintendo's characters, consoles and games.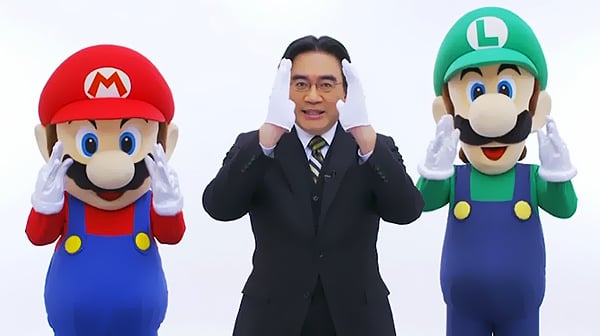 18 months later, one of these apps (Miitomo, a social networking experience), has been released, and three more have been announced: Fire Emblem, Animal Crossing and now Super Mario Run. One of these things is unmistakably not like the others. While Fire Emblem and Animal Crossing have certainly picked up in popularity in recent years, Mario is simply in a league of his own. And while Nintendo currently maintains that these remaining apps will be available by next March, Mario is now poised to hit first and symbolically lead Nintendo into this mobile future.
Being developed by much of the team responsible for the original Super Mario Bros., Nintendo means business with Super Mario Run. Contrary to the idea of these games serving as simple gateway experiences, Run has all of the pedigree and polish it needs to be a fully functional new entry in the Mario series. And while it will clearly play differently than Mario's handheld and home console offerings (and therefore not directly compete with them) it does seem like it might be enough on its own to scratch the itch for the casual or nostalgic gamer that doesn't own a Nintendo platform.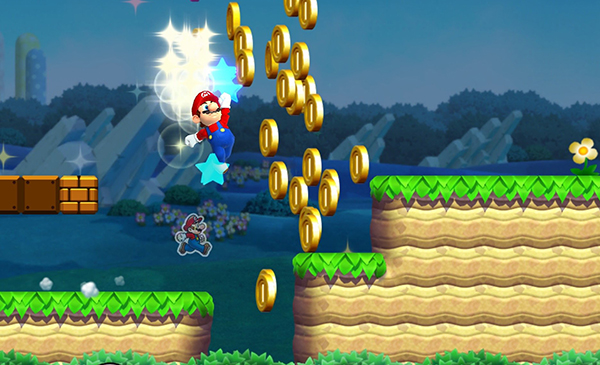 As unappealing as the idea of a shameless cash grab may be, Super Mario Run stands to make Nintendo some serious money. While analyst estimates are often nothing more than glorified predictions, some have Run looking at as many as 1.5 billion downloads. As Nintendo's first paid app, that translates into a staggering amount of capital for a company that's been struggling to keep its yearly ledger in the black lately. My fear, and probably the fear of many other Nintendo fans, is that this kind of early and overwhelming success on mobile could steer Nintendo deeper into the app market and further from its console roots.
Speaking of consoles, though, there's a new one on the way! The NX is supposedly ready to hit the market next March, with a reveal happening, well, anytime now. (Seriously… anytime, Nintendo.) The thing is, with a new console right around the corner, Nintendo is clearly still heavily invested in the dedicated gaming hardware market. For now, we'll have to trust the assurances that Iwata gave us, and that president Tatsumi Kimishima has echoed many times since: that whatever happens at Nintendo in these pivotal times, it will continue making the consoles and games that we love for the foreseeable future.
Leave a Comment