Today saw the western launch of the latest entry in the Ace Attorney franchise, Spirits of Justice, and no doubt many of you are already invested in finding the truth. If you aren't already on board, you can check out our glowing review that was posted earlier today.
To mark the launch, Capcom has announced a steady DLC line-up for the coming month. For starters we have the costume DLC, which is available now and will be free up until September 14; if you miss that window the set will cost $0.99 / £0.89 / €0.99. Unfortunately it's sounding like the Sengoku Basara outfits won't be heading over.
The next DLC releases will land on 9/15 and 9/22, and they will be short stories featuring Phoenix and Apollo respectively, subtitled "Asinine Attorney". They will each cost $3.99 / £3.59 / €3.99 and come with unique pixel art 3DS themes. Presumably these themes will be the same as those released in Japan, which you can check out below:
Finally, at the end of the month on September 29, a full DLC episode will be released – Turnabout Time Traveler. This DLC features faces both old and new, and will cost $5.99 / £5.39 / €5.99. It's probably safe to say that it will be as lengthy as the last game's DLC case, Turnabout Reclaimed.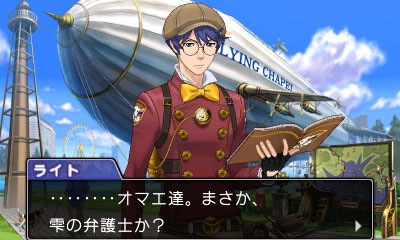 So there's a solid month of defending to look forward to, Ace Attorney fans! We'll be sure to bring you any more news on the future of the franchise as it comes in.
Leave a Comment