This past weekend I had the distinct honor — and utmost pleasure — of covering PAX West 2016. It was not only the first PAX I had ever attended, but the first event I had ever covered in person as a member of the Nintendo Wire team.
The heart and soul of PAX really and truly is in the indie games that populate the show floor. Sure, the big AAA publishers have massive booths and huge amounts of viral marketing, but it's the little indie developers with a demo and a dream that make the show what it is. In my four days at PAX, I tried to cover just about every last indie title that would be coming to a Nintendo platform. While I probably missed a couple, I managed to play every single game in the Nindie lounge and then some. Given Nintendo's rather lackluster presence at the expo (only Dragon Quest VII and Yo-Kai Watch 2 were playable), it was up to their upcoming indies to provide, and I'm here to let you know if they did. These are the Nindie titles of PAX West.
Azure Striker Gunvolt 2
Platform: Nintendo 3DS | Developer/Publisher: Inti Creates | Release Date: September 29th | Website: http://gunvolt.com/en/GV2/
The first game I played at PAX was the sequel to one I never picked up. Azure Striker Gunvolt was a part of the "Hey, remember Mega Man?" indie boom a few years back and had backing from Keiji Inafune himself. The game had positive reception (unlike Inafune's… other Mega Man successor) and apparently sold well enough to create a sequel, so here we are.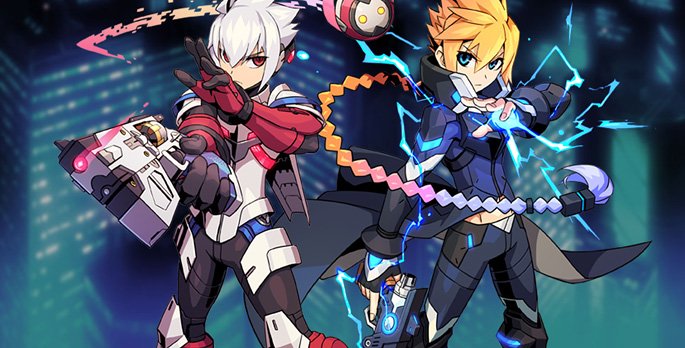 It took a few minutes to learn the controls and get used to the combat, but once I did I found it to have a bit more variety and flavor to it than I thought it would. Gunvolt's attacks varied between simple gunplay, an electric sphere that slowed his fall speed and a power, close ranged energy orb. All three had their uses in both combat and level exploration. Platforming wasn't particularly challenging (it was a demo, after all) but there were definitely some cool concepts and ideas in the level design.
As someone who didn't play the first game and isn't a giant Mega Man guy to begin with, ASG2 was a pretty fun romp. While I didn't find what I saw of the story or characters particularly enticing (partially due to some questionable… internet humor), that's probably due to the fact that I didn't play the first game. There was also another character I didn't get to play who intrigued me greatly. I'll definitely be looking into the physical "Striker Pack" that includes both games when the ASG2 releases later this month.
Gurumin 3D: A Monstrous Adventure
Platform: Nintendo 3DS | Developer: Nihon Falcom | Publisher: Mastiff | Release Date: "Summer" 2016 | Website: http://gurumin.rocks/
Looking for something cute? Go no further, for Gurumin 3D was perhaps the most adorable game of the show. Released 12 years ago on PC in Japan and later ported to PSP (a trajectory common to many Falcom titles, for some reason), Gurumin is an action RPG with a chibi-anime style that perfectly fits the 3DS.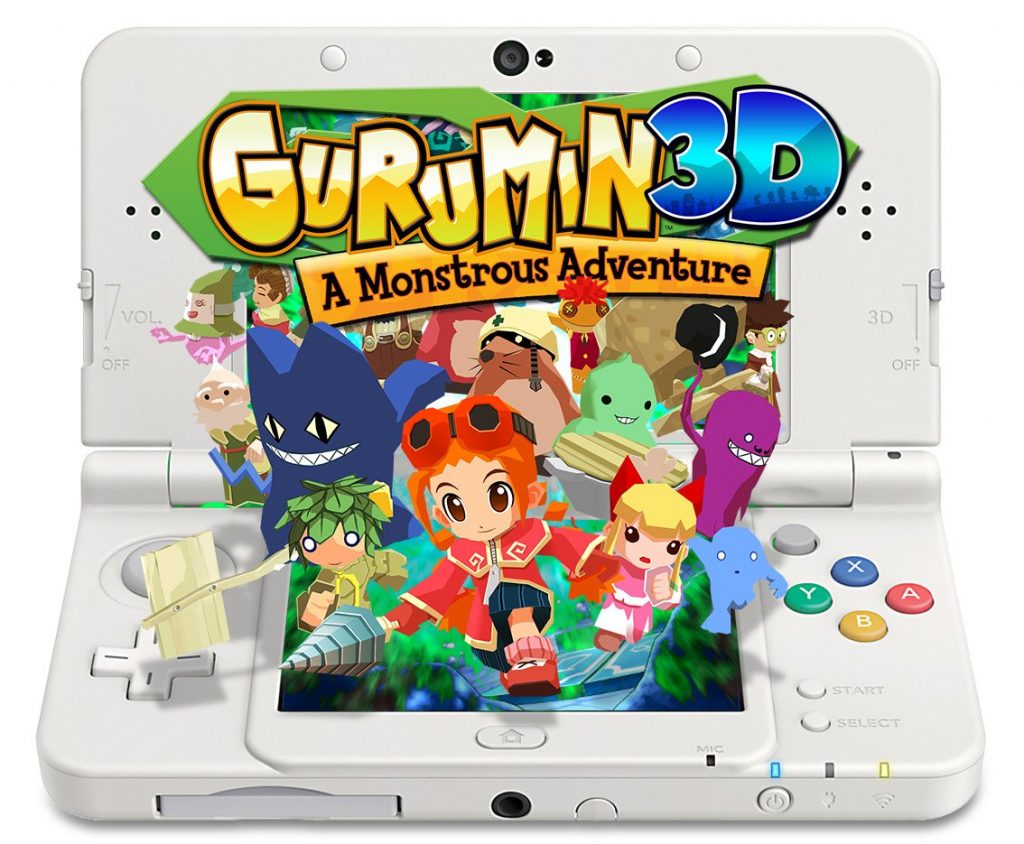 The demo I played was short, as I took the player character, Parin, exploring through some ruins. Falcom is well known for action RPG titles such as the Ys series, and their expertise carries through here. Combat was fun, if a bit rudimentary, yet there was still great satisfaction in comboing enemies across the room. There were also Zelda-esque dungeon puzzle mechanics and the occasional secret tucked behind cracked walls. It was simple, but held great promise.
Despite that the game showed a bit of age at times, Gurumin 3D was still a very enjoyable experience. The voice acting was incredibly cheesy and the animations extremely… animated, but it all contributed to the goofy and lighthearted atmosphere the game provided. I'm a big fan of both action RPGs and cutesy things, so I'll be looking forward to this game's release, which — according to the exhibitor — will hopefully be sometime within the next month.
Punch Club
Platform: Nintendo 3DS | Developer: Lazy Bear Games | Publisher: TinyBuild | Release Date: TBA | Website: http://tinybuild.com/punchclub
If there was one game I played that I ended up not liking much, it was this one. Punch Club is a sports management game about training up the stats of your boxer and engaging in bouts. There are three primary stats to train — strength, agility and stamina — which you build up by working out at a gym. You can also purchase different combat techniques (which all have different stat requirements) that you can assign to your boxer before fights, which are all simulated.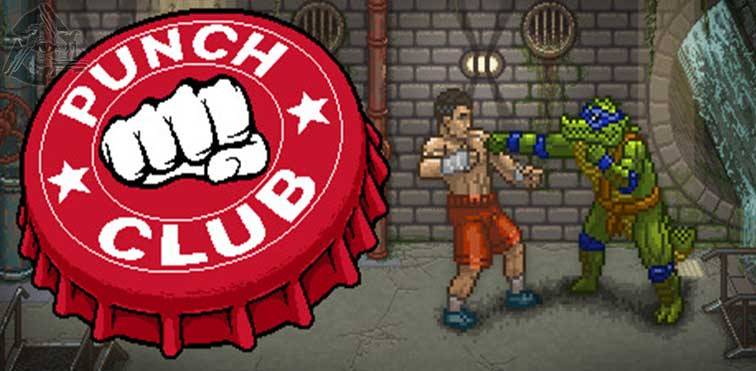 The issue I had with Punch Club was that it was slow and fairly monotonous. Fights, even in the demo, seemed to drag on forever, and the lack of control over them made me wonder what exactly the ideal strategy was. If done properly, perhaps it would be a good way to build up tension, but instead it felt random and unorthodox. The demo also explained frustratingly little about mechanics, so I wasn't even sure if I was doing well half the time. I'm admittedly not a huge management game guy, but this one didn't impress me.
Don't count it out completely yet, however. Looking up details about the game online (it's already available on Steam and mobile) has many praising it for its strong story, branching paths and good characters — all of which were absent from the demo. Some of the more interesting pixel animations were also missing, as was an apparent great amount of depth. Also, you appear to be able to box an alligator, and, a bit of advice: If a game lets you box an alligator, put that in the demo. Punch Club isn't a game I'm going to completely count out yet, but I'm definitely wondering if the story will be able to make up for the seemingly lackluster gameplay.
Noitu Love 2: Devolution
Platform: Wii U/Nintendo 3DS | Developer/Publisher: Konjak | Release Date: September 15th | Website: http://www.konjak.org/
Rounding out the 3DS titles of the event that I played was a bit of a surprise: Noitu Love Devolution, AKA the most convoluted palindrome in existence. A sequel to the first Noitu Love (which is available for free on the developer's website), this one takes place a century later and features — as all great things in life do — a peacekeeping policewoman crushing armies upon armies of robots and bad guys.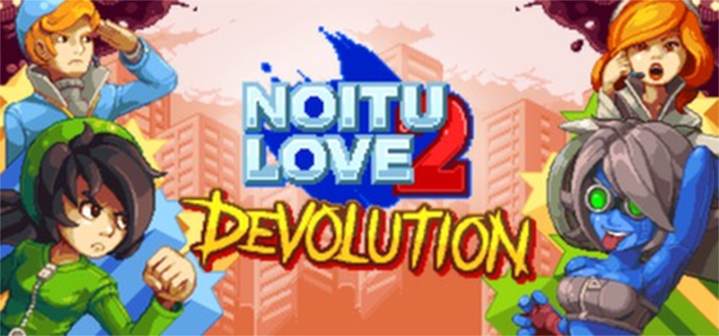 The most unique thing about NLD is its control scheme: You control the main character, Xoda, with the control stick but attack by tapping and swiping on the touch screen, similar to the DS Zelda games. It took a minute or two to get used to, but soon enough I was rampaging through hordes of villains. This game is fast and there's a great and simple joy in hurriedly blowing through enemy forces with wanton abandon.
I haven't played a ton of beat-'em-ups in my time, but Noitu Love 2: Devolution definitely caught my eye. The game is fluid, fun and fantastically animated, giving the sort of high-octane thrill you sometimes need after a slow day. Not to mention there were more playable characters I didn't get a chance to touch, which makes me all the more intrigued when the game launches in a week or so. Definitely take a look if you don't mind wonky control schemes.
---
That's all for Part I, but check back soon for Part II, where we'll cover Jotun, Shantae and more. Until then!
Leave a Comment