A lone Wind Waker catcher is sailing through the Arcade today to help wrap up the final day of featured Zelda catchers. Fortunately it's also today's practice catcher, which is sure to help novice badge collectors nab that elusive mirror shield tucked away in the corner when eventually attempting the real thing.
Free play?: Not today, unfortunately.
Practice catcher: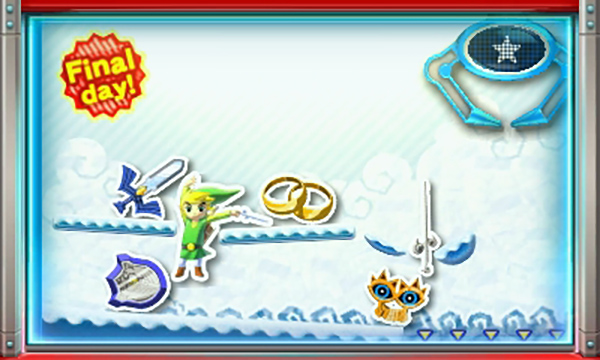 Get ready for a big update tomorrow, as all but four Zelda badges are leaving the Arcade for the foreseeable future. Given recent inclusions of beloved Capcom franchises, my money's on a brand new set of Phoenix Wright badges dropping by to celebrate Spirit of Justice's release.
It's also the last day for this week's theme promotion! From now until September 8th at 3:00 a.m. PST, prepare for the inevitable return of A Link Between Worlds badges by spending just $2 on ten plays to secure this matching home theme.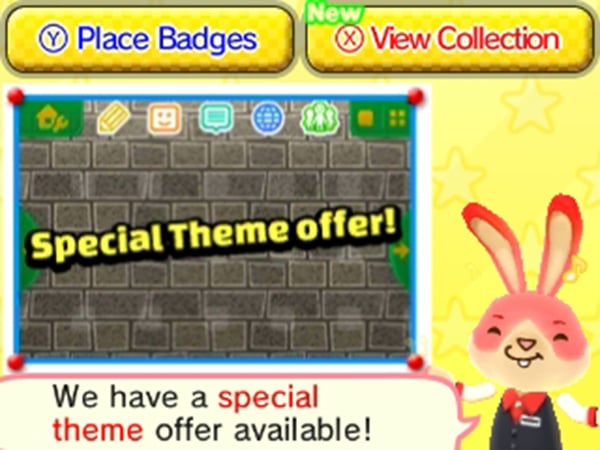 Sadly it's also your final chance to nab this week's set of special "thank-you" badges. Until tomorrow morning at 3:00 a.m. PST, every dollar spent in the Arcade will reward players with one of four badges featuring the suspiciously naive lagomorph himself.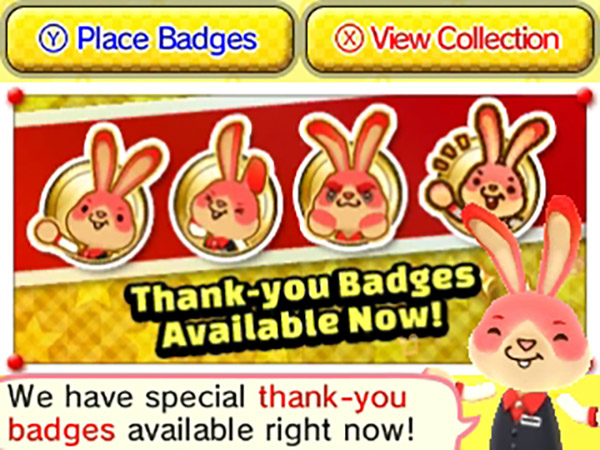 That's all for today! Catch you tomorrow!
Leave a Comment