When it comes to cosplay, Pikachu is something of an accomplished practitioner. Over the years the mascot has dressed up as Mega Charizard, Mega Mawile, and even a 9-5 business man. Not only that but Omega Ruby and Alpha Sapphire even gives you a free Cosplay Pikachu, who helps conquer contests with a variety of cute outfits.
Now things have gotten a little more sinister, however, as a new line of Pikachu plushies dresses up the electric mouse as the grunts of various villainous teams: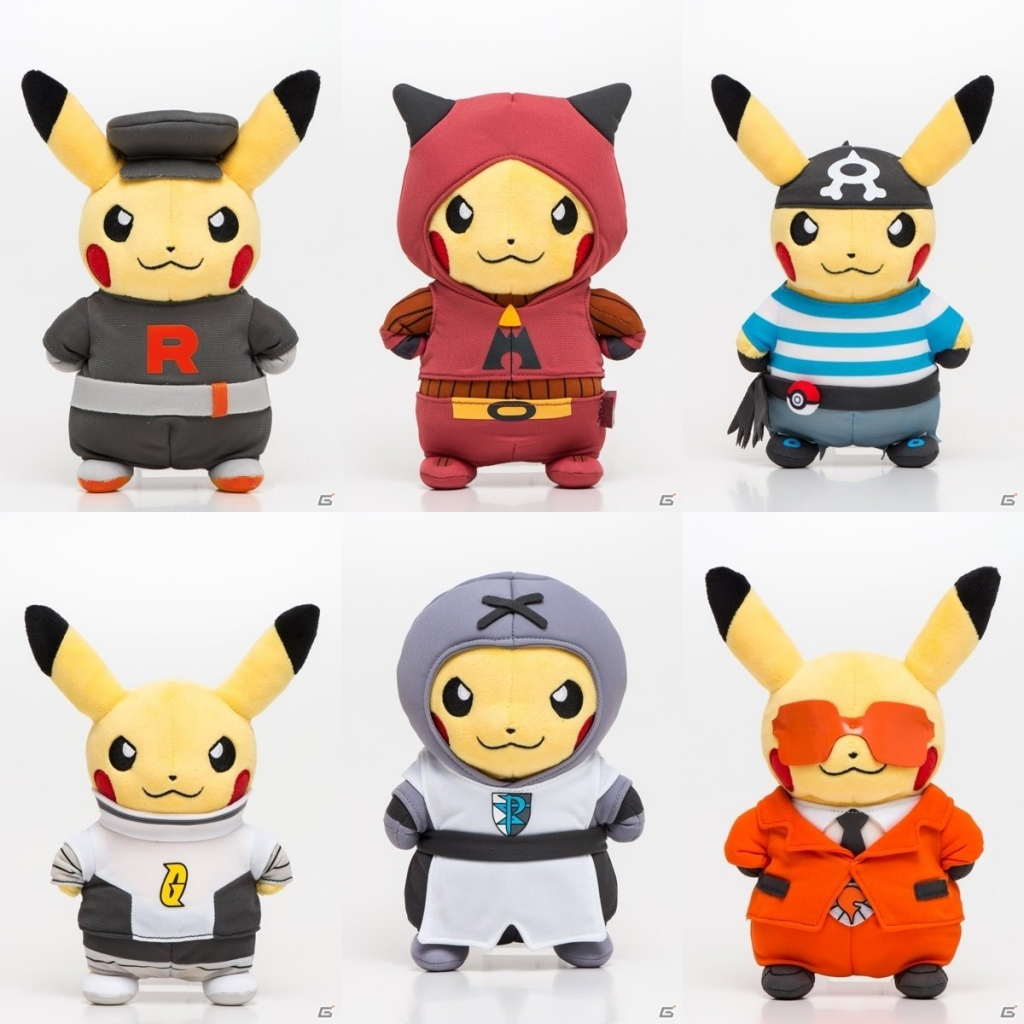 The new plushies will cost 1,200 yen each and will release in Japan on October 8th. This date coincides with the upcoming 7-week Japanese distribution of Pokémon associated with the villainous team bosses to the current Generation VI games.
---
Source: PokeShopper
Leave a Comment