During today's handheld-centric Nintendo Direct, a portable version of Mario's amazing level creator was announced for Nintendo 3DS.
With access to every item and tool from Super Mario Maker's toolkit (with the exception of Mystery Mushroom costumes), the new version bears a striking resemblance to its big brother on Wii U. But it also packs plenty of new content and features of its own.
For starters, it includes 100 all-new courses designed by Nintendo, each with "medal challenges." These challenges will task you with completing the pack-in levels in with additional goals, like collecting every coin or defeating every enemy along the way.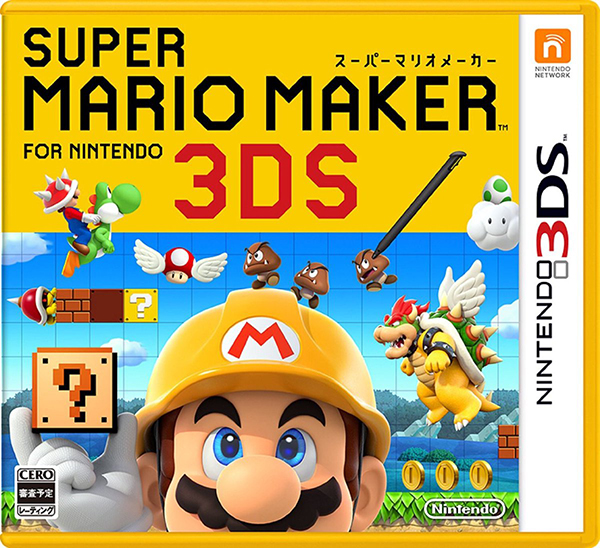 When it comes to playing others' creations online, the new title comes with most of the functionality you would expect. The majority of levels created in the Wii U version of the game will be playable on 3DS, but rather than tracking down specific courses with Course IDs, they'll only be accessible randomly via 100-Mario Challenge or by browsing Recommended Courses. Since Mystery Mushroom costumes will not appear in the portable version of the game, it's probably safe to assume that courses using them will be incompatible here.
Rather than focusing on a global community, Maker's portable incarnation aims to foster a strong local shared experience. Courses made in the 3DS title will not be uploaded online; instead, they'll be sharable locally via local wireless and Streetpass. This feature will also let builders share incomplete courses, allowing friends to cooperatively create courses together, which will then beflagged with a special "Collaboration Icon."
Super Mario Maker for Nintendo 3DS will be released on December 2nd.
Leave a Comment