Update (September 1, 2016 – 7:03 p.m. PST): Pre-orders are live for both the standard edition and Poochy amiibo bundle on GameStop!
---
As one of the most visually striking games on Wii U, Yoshi's Woolly World didn't seem like the most likely candidate for a transition to handheld. But a glance at the newly announced Poochy and Yoshi's Woolly World shows that this captivating craft aesthetic somehow works just as well on 3DS.
This faithful port includes every level from the Wii U version of the game, as well as brand new stages featuring the new title's namesake, Poochy. In these levels, Poochy dashes ahead at full speed while you time jumps and bounces to collect beads and avoid hazards; think Bit.Trip Runner.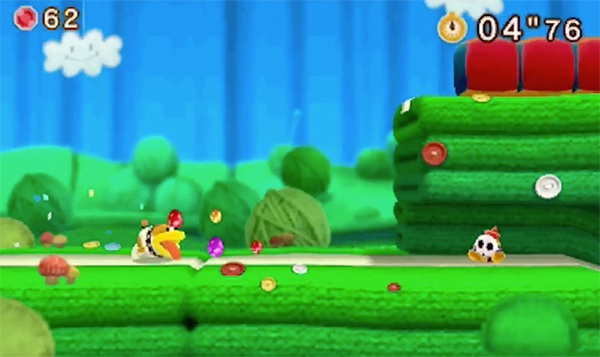 Dead set on outdoing its own absurd levels of cuteness, the port also introduces us to Poochy's petite progeny, the Poochy Pups. These adorable little balls of canine fluff follow Yoshi on his adventure, and can be called upon to sniff out secrets and hidden objects in each level.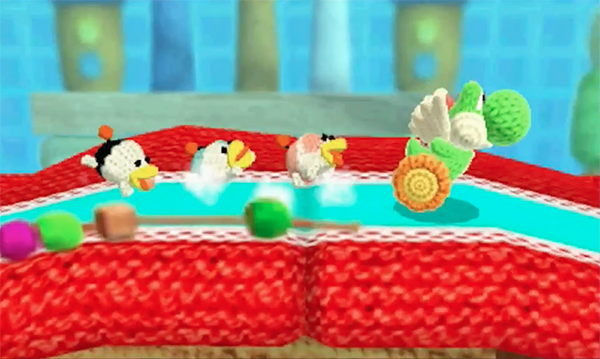 As if things couldn't get any cuter, Nintendo has teamed up with the stop-motion animation company Dwarf to create a series of Woolly World animated shorts. Thirty of these short films – which provide a glimpse into the daily lives of yarn Yoshi and Poochy – will be included with the 3DS version of the game.
Now approaching the cuteness event horizon…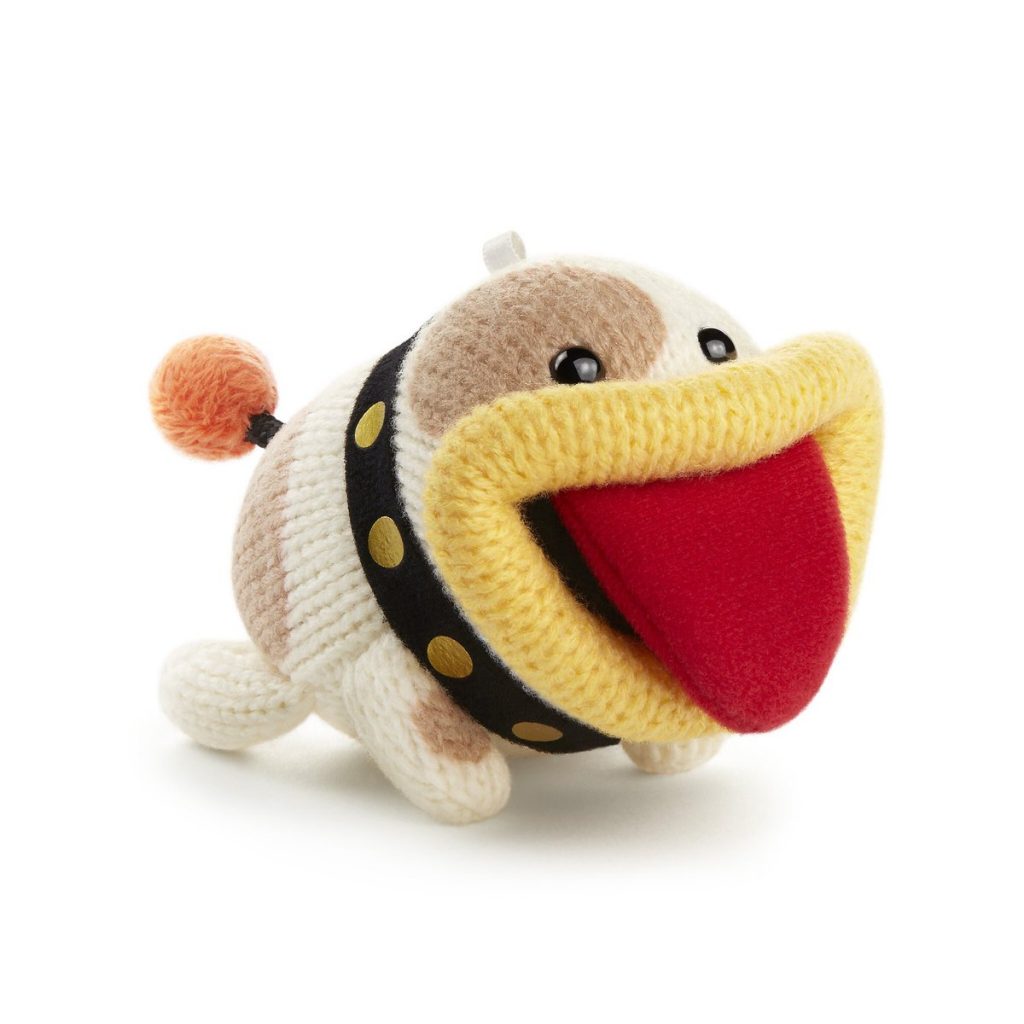 Yarn Poochy will be joining the Woolly World line of amiibo that launched alongside the original game last year. The functionality of the new Poochy amiibo has yet to be revealed; but honestly, who cares, this is the cutest amiibo yet.
Poochy & Yoshi's Woolly World as well as the Poochy amiibo are both scheduled to be released on February 3rd, 2017.
Leave a Comment