This morning's Nintendo Direct gave us a wealth of information of all sorts, ranging from new Pokémon forms, a release date for Dragon Quest VII, new Zelda amiibo and so much more. However, the announcement that really stood out to me came at the very end of the Direct. Bill Trinen introduced the final game of the day, and I recognized the soothing music, cute sound effects, and distinct art style instantly. I slowly realized that a dream of mine was coming true, the beloved Pikmin franchise is making its way to Nintendo 3DS in 2017.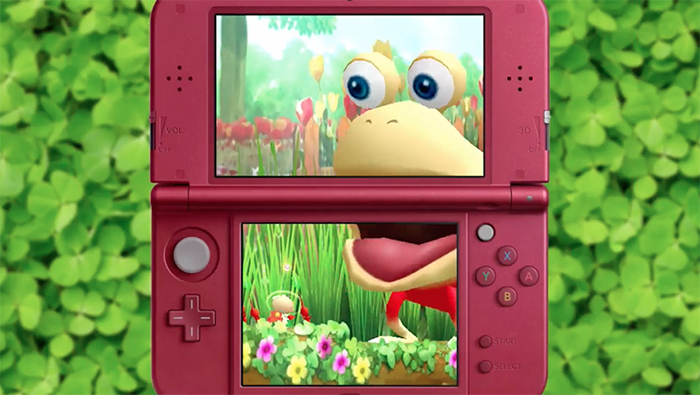 It was apparent at first that this wouldn't be a typical Pikmin game; there's no adventuring out into a vast world to find treasure here. Instead, Olimar and his fearless Pikmin are starring in a simple and peaceful puzzle-platformer.
As always, the Pikmin follow Olimar around, but this time you tap the touch screen to throw the critters, who will quickly get to work interacting with the nearest object to them, whether it's pieces of a bridge, enemies, or a treasure. Treasure in particular is a little different than enemies or other objects, since your Pikmin will be carrying it throughout the length of the course, which spans both screens, until you reach the goal. Several other mechanics are returning as well; Red Pikmin are fire-resistant, Blue Pikmin can breath underwater, and Yellow Pikmin can fly high and withstand electricity. As always, these differences mean that you will need to utilize every Pikmin in your colorful army to solve puzzles and complete tasks.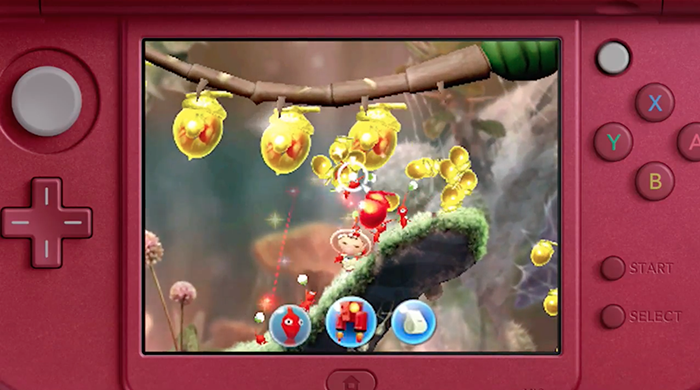 Pikmin for 3DS doesn't have an official name yet, nor does it have a definite release date other than 2017. Being something I thought I always wanted, what we've seen so far from Pikmin for 3DS isn't exactly what I had in mind, but I'm willing to have an open mind, and would be more than happy to be proven wrong come 2017. What does this new game mean for my hopes of Pikmin 4 being an NX launch title? It's not looking good, but maybe the Big N will surprise everyone in March.
Can we expect amiibo support and a whole new line of Pikmin amiibo? I certainly think so, at least with the former. Only time will tell if Nintendo is willing to give a line of figures for a somewhat niche franchise given the state of the Toys-to-Life market.
Keep an eye out for Pikmin for 3DS sometime next year. Until then, keep checking up on Nintendo Wire for any more Pikmin-related news!
Leave a Comment