Today's Nintendo Direct kicked off with a couple of new reveals for Pokémon Sun and Moon. First up was an all new Alolan form, showing how Rattata has adapted to the region. Forced into a more nocturnal life thanks to Yungoos being brought in specifically to hunt them, Rattata is now Dark as well as its standard Normal type. More than anything this means it needs to look out for Fighting type moves. It also has some changes to its abilities, with the chance to have Gluttony added and Hustle changed from a Hidden Ability to a regularly available one.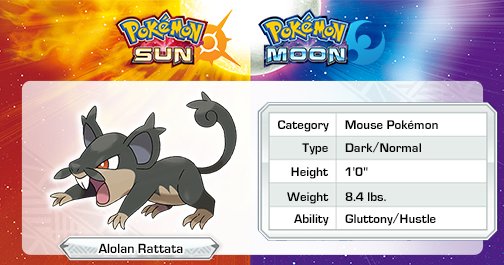 The other reveals concerned Z-Moves, the new feature coming to battles in this new generation of games. While we knew each type would have a Z-Move it looks like certain Pokémon will also have exclusive moves tied to the feature. Alolan Raichu got to show this off by flying up into the sky on its tail before crashing down with a burst of electric energy, smiling all the while. This was accompanied by the move's name flashing on the screen with a themed graphic, making sure your opponent knows they were just hit by "Stoked Sparksurfer".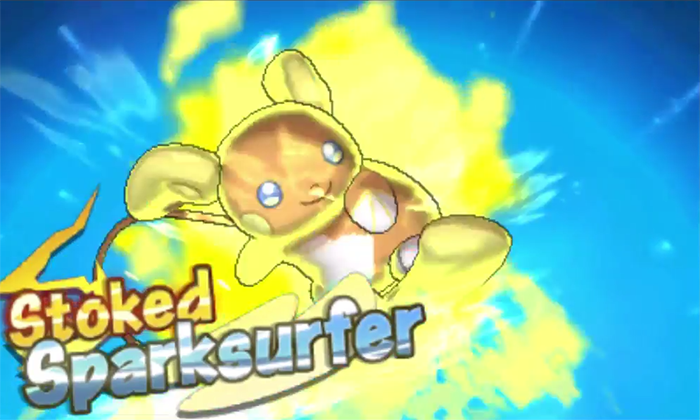 To further highlight this feature, trainers that pick up Sun or Moon early on will be able to download a Munchlax to their game via Mystery Gift. Not only will it have the move Happy Hour but it will be holding "Snorlium Z", the crystal needed for it to access its unique Z-Move once it evolves in Snorlax. True to its known, massive power this move will see Snorlax rise up and rush its opponent before leaping up and crashing down with its full weight. The power on this one is sure to be something frightening, and is definitely going to make a strong case for trainers to consider having Snorlax on their team when they travel through the Alolan region.
While these reveals are a given for the game in general, Europe also got some exclusive news when it comes to Sun and Moon. A pair of 2DS bundles will release, one for each version, in an eye-catching light blue color. Likewise the previously Japan-only New 3DS XL special edition featuring Solgaleo and Lunala will release in Europe, though this one does not come with the game itself.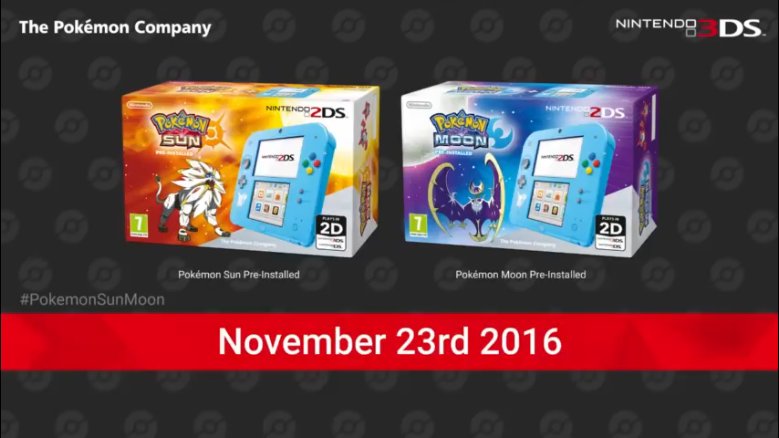 All of these features and systems will release on the worldwide Sun and Moon launch date of November 18th, 2016. We don't have long to wait till we see even more Pokémon news either, as the Pokémon Company has announced that new info will drop on September 6th. Fingers crossed for news on North American releases of the limited edition hardware soon, and keep checking out Nintendo Wire for the latest Pokémon updates.
Leave a Comment