This morning's Nintendo Direct brought a lot to the table for amiibo fans, with word on known figures' functionality, some exciting additions to existing lines, and a brand new collection. Lets dive right in and break it down!
First, the seven upcoming Super Mario amiibo, first revealed at E3, got a brief spotlight with Mario Party Star Rush. While full details weren't given the items that you could equip your amiibo with in Mario Party 10 seem to be returning and the existing ones will be compatible with the new game. Another game mode was shown with pieces resembling the amiibo, though not in the same style as the amiibo Party mode from 10. The game will be launching alongside the wave of amiibo on November 4th this year.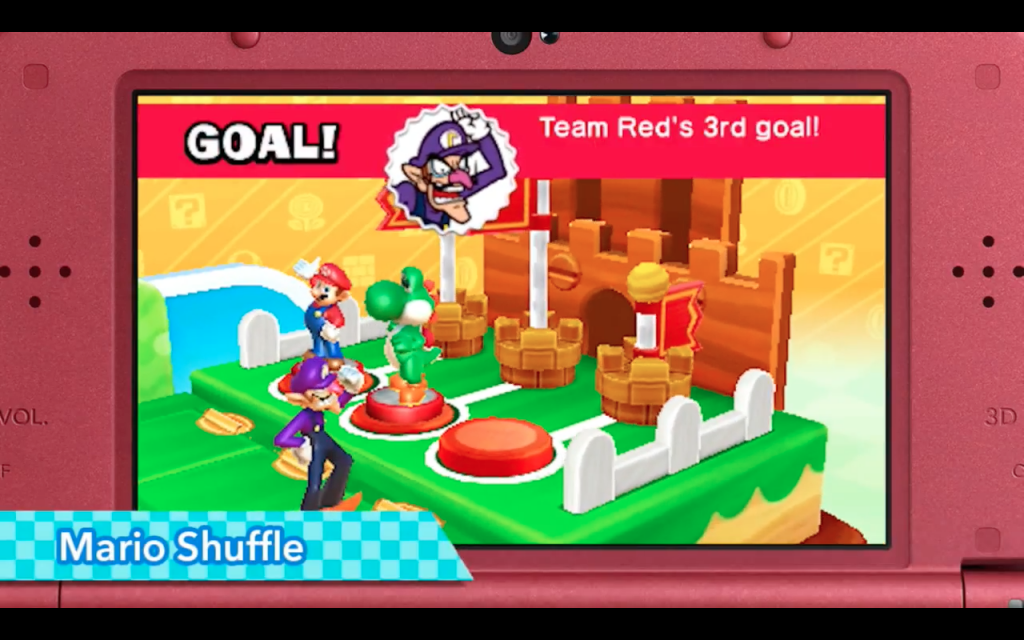 Animal Crossing amiibo card collectors beware, as a set of fifty new cards will be coming later this year. These will coincide with the new amiibo update coming to Animal Crossing New Leaf and will allow you to prompt villagers to move into your town. Existing amiibo will have features as well, but this latest batch of cards will actually be villagers who are not normally in New Leaf. This opens new possibilities for towns and furniture and will keep fans busy in this already three year old game. These new amiibo cards will release December 2nd alongside a new bundle of the game itself called "Animal Crossing New Leaf: Welcome amiibo. This will include one of the brand new amiibo cards and will benefit from the recent addition of New Leaf to the Nintendo Selects line up.
Picross 3D Round 2, a download only puzzle game, saw a surprise reveal and release today. While there won't be figures released for this game, existing ones will allow you to unlock special puzzles themed to the characters. Shown in the Direct, tapping a Link amiibo generated a picross of the Hylian hero riding Epona, modeled after the design in Ocarina of Time 3D. An upload on Nintendo's twitter page showed Mario and Kirby as compatible amiibo as well. As stated the game is available starting today, with a free demo as well. If you're curious then check it out!
When it comes to brand new figures, Nintendo managed to catch us off guard. While we were well aware of this being the 30th anniversary year of The Legend of Zelda and were absolutely blown away by the revealed Breath of the Wild figures shown at E3, Nintendo knows how to keep us happy. Coming this holiday will be four Zelda amiibo reflecting benchmarks in the series' history. First is a Link amiibo modeled after his original sprite from the Legend of Zelda on NES. This one takes design cues from the 30th Anniversary Mario amiibo that were released alongside Super Mario Maker, though with a Zelda-appropriate golden base. The Hero of Time will also get this treatment, with a figure featuring the adult incarnation of Link from Ocarina of Time playing the titular instrument. Finally there will also be a dual pack including Wind Waker's Link and Zelda in the game's iconic style. Best of all these figures will be compatible with Breath of the Wild when it releases next year, and if the existing Wolf Link amiibo's functionality is anything to go off of then these ones will definitely bring something special.
Finally we come to the amiibo that got the biggest reaction out of me. While it was surprising enough to see a 3DS port of Yoshi's Woolly World announced, my heart was swayed by the reveal of a yarn Poochy amiibo coming alongside the game. Yarn Poochy is an amiibo I've wanted since the original Woolly World amiibo reveal and knowing it's just a short wait away has me all too excited for this portable version of an already wonderful Wii U game. Poochy & Yoshi's Woolly World will release on February 3rd, 2017 with the Poochy amiibo included.
That's it for amiibo releases and features from today's Direct, but definitely let us know what you think of these upcoming figures. As more details come to light about all of today's reveals definitely keep checking Nintendo Wire for all the latest!
Leave a Comment