It's that mythical time of the month again! Starting right now, players can download the Victory Pokémon in all its cheerful glory to their copies of Pokémon X, Y, Omega Ruby and/or Alpha Sapphire. Already trained to level 100, Victini comes with the moves Incinerate, Quick Attack, Endure and Confusion. Be sure to act quickly though, as this event will only last until the end of the month on September 24th.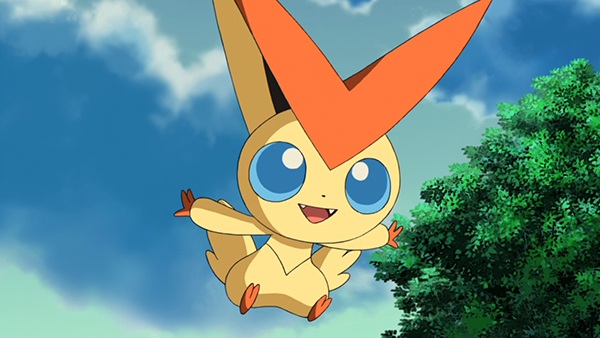 To receive your Mythical Pokémon, make sure to go to Mystery Gift, select "Receive Gift," and then select "Get via Internet." Once the search is complete, you'll be given the option to receive your gift. Don't forget to pick it up at the delivery girl in any Pokémon Center once all is said and done (unless you plan to soft reset for perfect natures and IVs, of course).
Food for thought: According to the Pokédex, any Trainer with Victini in their party always wins, regardless of the type of encounter. Although… what happens if both opponents have one? Let us know what you think in the comments!
Leave a Comment