Well this is a bit of a surprise! In just two days Nintendo will be hosting its first Direct since March, this time focusing on upcoming 3DS titles. It will air on September 1 at 7:00 PT/15:00 GMT on the official Nintendo Direct website.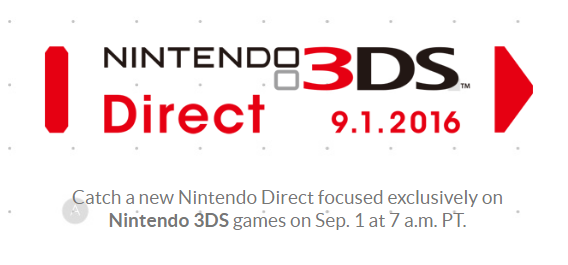 While there are definitely a few 3DS games in the works, like Ever Oasis and Pokémon Sun and Moon, it's not a massive line-up. Here's hoping Nintendo has some surprises in store!
It's also worth noting that the official Japanese page for the Direct states that no new information will be shared on the NX or the upcoming smartphone apps.
Leave a Comment