Capcom has released two new character profiles for the upcoming Phoenix Wright: Ace Attorney – Spirit of Justice. The new article details the magical Trucy Wright and her new assistant, Bonny de Famme!
Trucy has finally landed her first big break: Trucy in Gramarye Land! The tricks of the legendary Gramarye family are finally returning to the big stage thanks to Trucy. She can't handle such a big task on her own, of course, so she has an adorable stage assistant. Bonny is described as one of Trucy's biggest fans, as she would do anything to help out Trucy during the show. She is also a budding magician who hopes to make it big some day.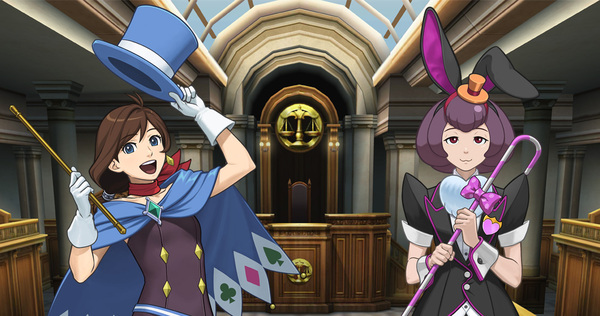 The next Ace Attorney title will be available on 3DS on September 8th. You can read the full character profile here.
Leave a Comment