The Japanese Pokémon Center website seems to be prepping for a certain holiday a bit early, with previews of upcoming Halloween-themed merchandise showing up — and they're a real treat.
Featuring the likes of Pikachu, Eevee, Drifloon, Espeon, Umbreon, Plusle and Minun, the new line up will feature Pokémon dressed in themed costumes modeled after other, different Pokémon.
Headlining the collection is a pair of large plushes of Pikachu as a Chandelure jester and Eevee as a (brace yourselves) Drifblim pirate.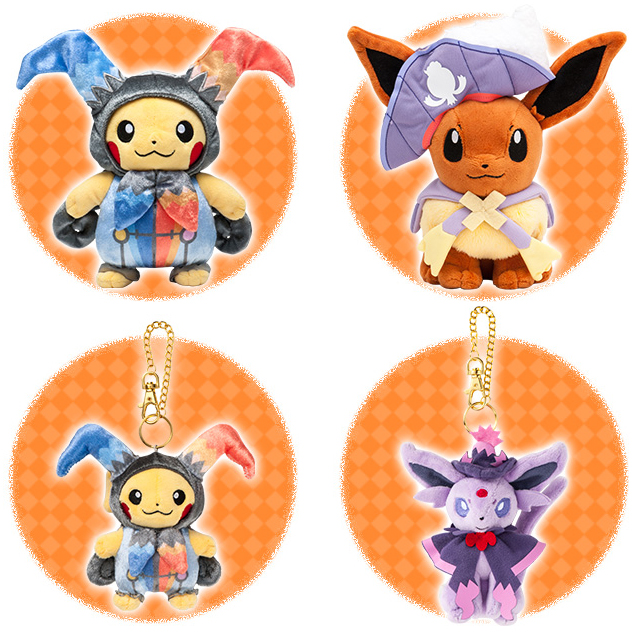 Next are smaller plushes perfect for hanging from a bag or other spot with their attached chains. These include mini versions of the two previously mentioned plushes, as well as Espeon as a Mismagius witch, Umbreon looking dapper with Noibat stylings, Drifloon with some Zubat flair and matching Plusle and Minun as Pumpkaboo (though Minun also has a Joltik on its hat as a fun, extra detail).
There will also be charms, pins, earrings, stickers and other goods featuring these and other Pokémon getting in on the Halloween Circus fun in some new, original art.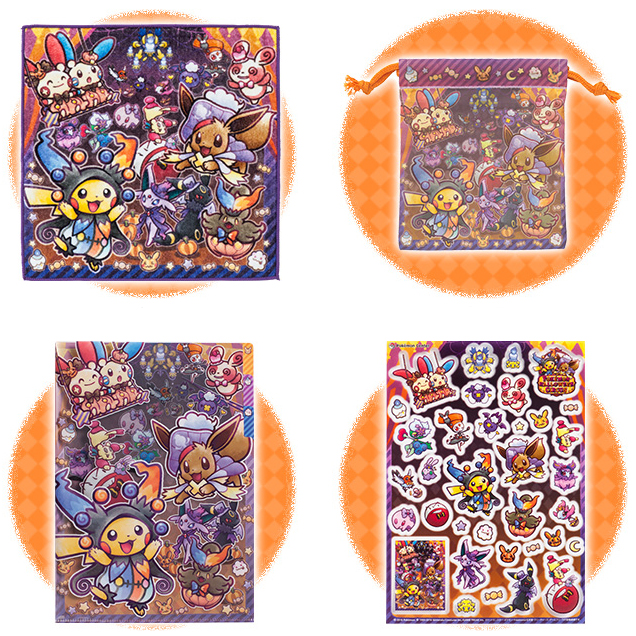 The site also details some apparel themed after a Pikachu jack-o-lantern, making for a fun companion to the aforementioned merch.
That's not all, though, as an ad was spotted in a Pokémon Center store showcasing these as well as a few other, more premium pieces at the bottom.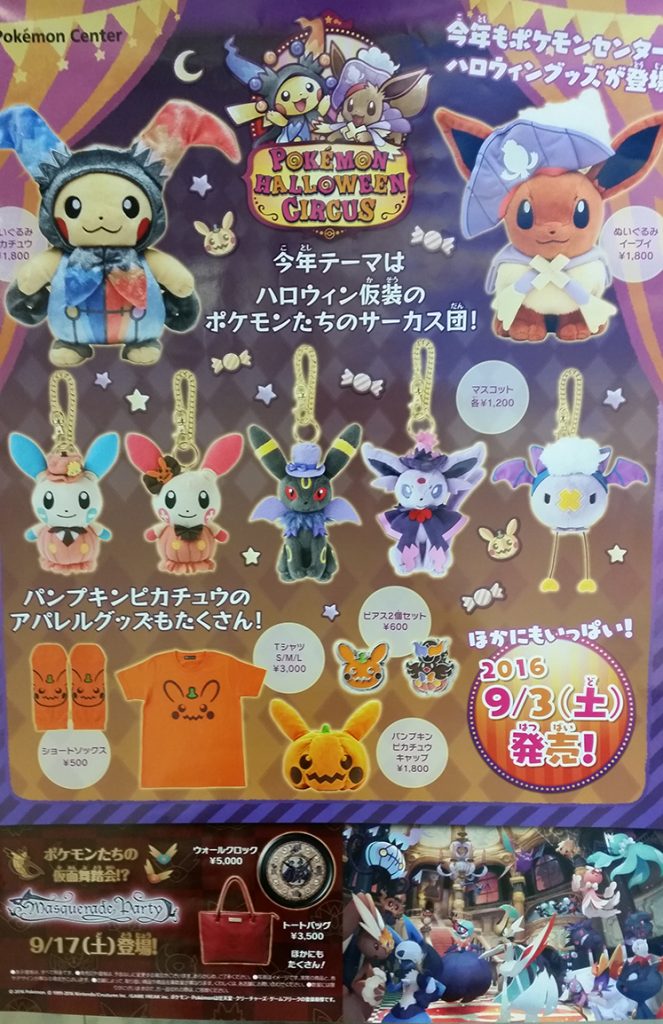 Called the "Masquerade Party," the only things shown off are a tote bag and a clock, prominently featuring Gardevoir and Gallade. More items could be featured in this line, with the ad's accompanying art piece showing Lucario, Braixen and Gengar among others, as well.
While there's no word of an international release at this time, past Halloween goods have made it to the US Pokémon Center website. Here's hoping these plushes make it, too!
The Halloween Circus will be arriving at Pokémon Center stores in Japan starting September 3rd, with the Masquerade Party following on September 17th.
Leave a Comment