The new amiibo bundles discovered through retailer Mighty Ape yesterday have now received an official announcement via a tweet by Nintendo AU NZ, Nintendo's Twitter account for Australia and New Zealand.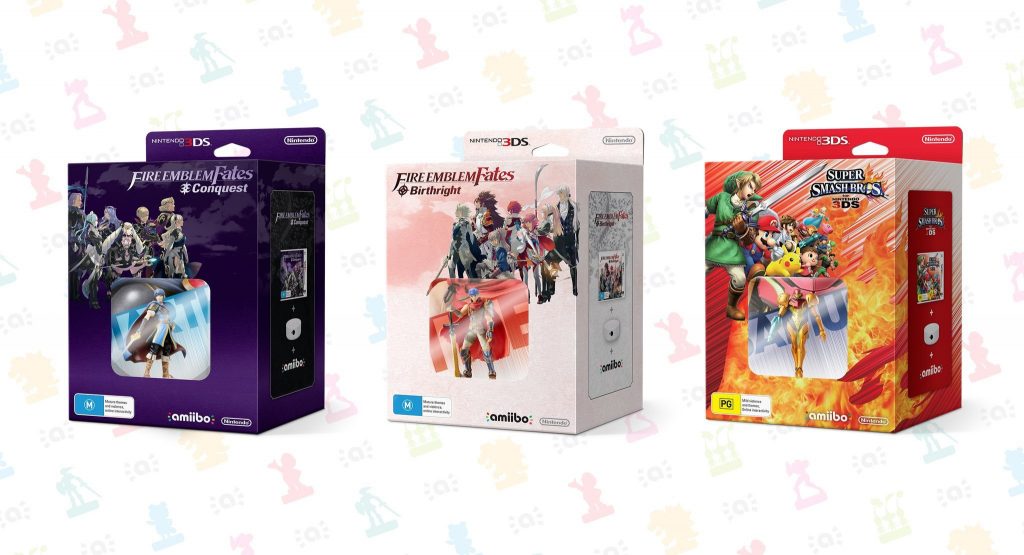 The bundles are set to feature amiibo figures of Marth, Ike and Samus, which will be included with copies of Fire Emblem Fates: Conquest, Fire Emblem Fates: Birthright and Super Smash Bros. for Nintendo 3DS, respectively.
In addition, each bundle will be packaged with a Nintendo 3DS NFC Reader/Writer — vital for players who wish to use amiibo but are without a New Nintendo 3DS or New Nintendo 3DS XL.
The bundles will become available in Australia and New Zealand on September 22nd, with releases in other regions currently unannounced.
Leave a Comment