To celebrate tomorrow's release of Metroid Prime: Federation Force, Nintendo has released several new, Metroid-themed Miitomo items!

Among the clothing and accessories now available is a Metroid Hat, which can be downloaded for 0 Platinum points on My Nintendo until September 15th at 12:00 a.m. PST.
An 8-Bit Samus tee is set to be released on September 15th at 4:00 a.m. PST, obtained by opening the Miitomo app.
A variety of other items are also available on My Nintendo, including the Mech suit body set (in four colors), the Mech suit helmet set (also in four colors) and the Metroid logo tee.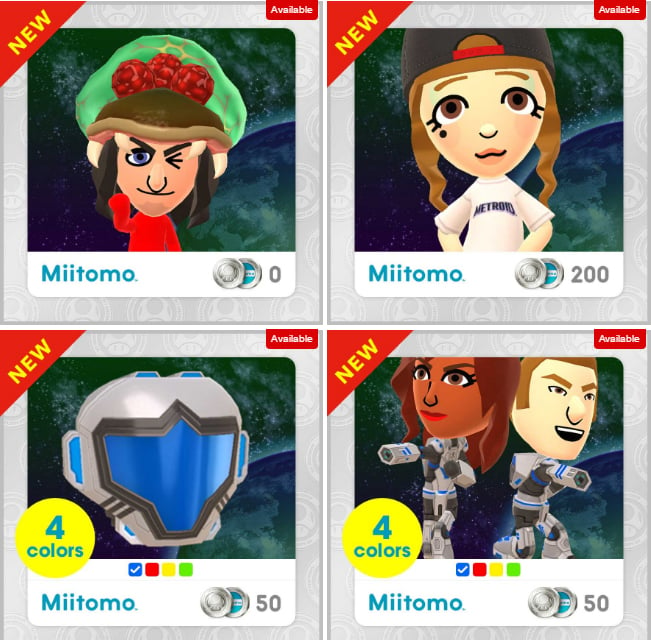 These My Nintendo items will be available until September 15th at 12:00 a.m. PST.
Additionally, a number of Samus's different suits can be found in Miitomo Drop, which will be available to win until September 15th at 8:00 p.m. PST.
Lastly, a Samus emblem pin can be purchased from the Miitomo Shop until September 15th at 7:00 a.m. PST.
Leave a Comment