It looks like sound-based Pokémon are the hottest commodities in the Nintendo Badge Arcade today! Grab yourself badges of Meloetta, Chatot, Whismur, Loudred and Exploud today and today only! Well, at least until these badges return.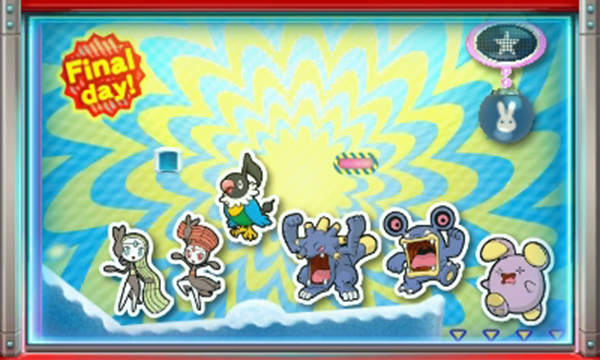 Free play?: No.
Practice catcher: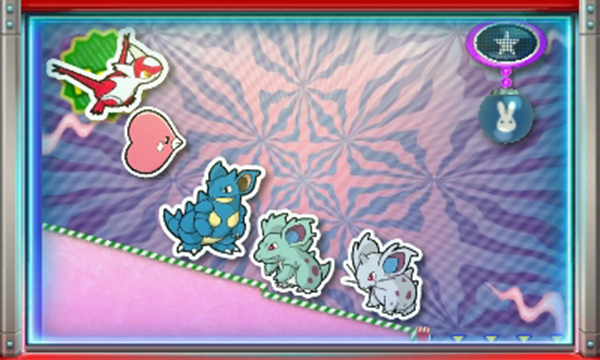 It's the final day for Mario & Luigi: Paper Jam badges, Pushmo badges, Animal Crossing: Happy Home Designer badges and a few Pokemon catchers! Be sure to scoop those up if you haven't yet!
Also, don't forget: the Arcade's special "thank-you" badge promotion is ending tomorrow, August 18th, at 3:00 a.m. PST! Every dollar players spend in the Badge Arcade will earn them one of four badges of the excitable rabbit himself!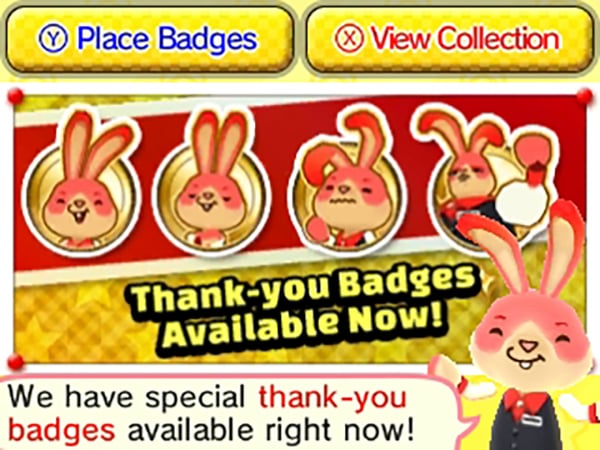 That's all for today! Catch you tomorrow!
Leave a Comment