This week's issue of Famitsu featured the announcement of Puyo Puyo Chronicle, a puzzle RPG to be released for the 3DS in Japan on December 8th as a celebration of the 25th anniversary of the Puyo Puyo series. Puyo Puyo Chronicle will feature classic Puyo Puyo gameplay in an RPG setting, matching Puyo of the same color to attack enemies, and simultaneous matches will result in extra damage to the enemy.
In the game's RPG Mode, you will play as Arle, who gets sucked into an alternate world with her friend, Carbuncle. To return to their world, Arle and Carbuncle must solve puzzles with the help of a mysterious girl named Arie. The characters and world will all be rendered in 3D, and it looks like you'll be able to freely explore the world.
Puyo Puyo Chronicle will also feature over 60 subquests in addition to the main story, and 17 different rulesets from past Puyo Puyo games, including Puyo Puyo Tsu and Puyo Puyo Fever.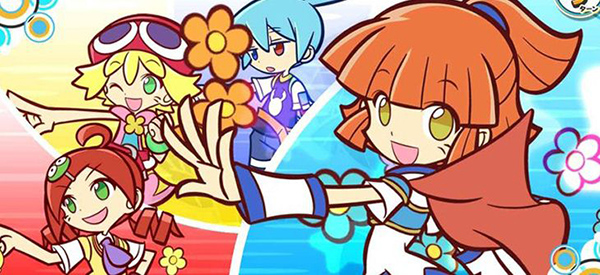 The game will be released in a specially packaged anniversary edition, which includes a 25 anniversary soundtrack, voice track, "Drama CD," and a special 3DS theme. Puyo Puyo Chronicle launches in Japan for Nintendo 3DS on December 8th, 2016.
Leave a Comment