It would be a tremendous understatement to say that Pokémon GO is a hit. And, as always, with great success comes ripoffs and clones trying to cash in on the hype. Enter Chinese developer Rejected Games: FPS Adventure & Sport SimulationAdventure (yes, that is their name) with their new Android title; Poké Ball Coach for Pokémon GO.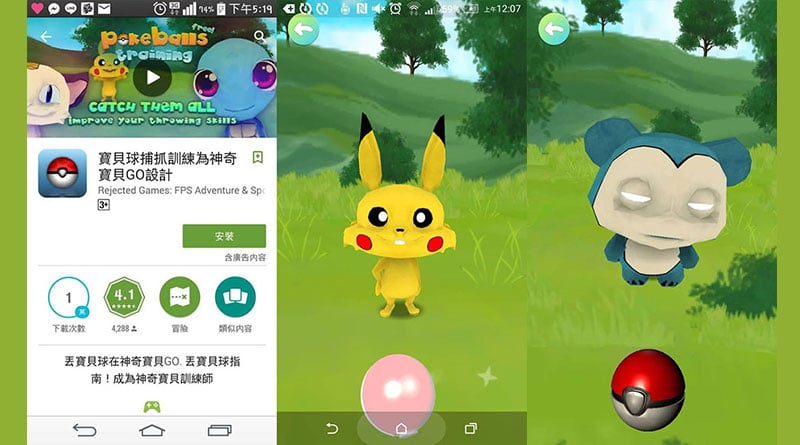 The title is designed to help players learn to throw the perfect Poké Ball in Pokémon GO, but instead of adorable Pocket Monsters, you're greeted with odd alternatives like a zombie Snorlax or a Pikachu meets Bugs Bunny hybrid.
As of this article, the title has been updated to remove the Poké impostors and substitute them with cute animals instead. However, the original APK file for the app is still floating around for those so inclined to find it.
---
Source: The Next Web
Leave a Comment