Nintendo of America and Level-5 are currently hard at work on bringing the Yo-Kai Watch franchise up to speed in the west, with the latest entry, Yo-Kai Watch 2, set to be released just over 10 months after the first game's November 2015 release in the region.
To get people pumped up, an official English hub for the game has added to Nintendo of America's website. While a fully fledged website will come later, this page gives enough details to get people caught up with what Yo-Kai Watch 2 is all about.
For starters, players will be able to discover over 350 Yo-Kai, both old and new, as they explore Springale and several new areas, like the countryside village of Harrisville and the wonderfully named seaside port San Fantastico.
Not only that but players will also travel through time and see the origins of the Yo-kai Watch first hand, 60 years in the past. Classic Yo-Kai from the era can also be found during these time travelling excursions.
Differences are also confirmed for the two different versions of Yo-Kai Watch 2; Bony Spirits and Fleshy Souls. Not only will each version be populated with some exclusive Yo-kai, as is expected, but the physical boxed copies of each game will contain an exclusive Yo-kai medal that be scanned to grant Jibanyan a new Soultimate move – "Nyaight" for Bony Spirits and "Nyext" for Fleshy Souls. Don't worry if you go digital either, as you'll get the exclusive opportunity to battle and befriend Yo-kai Robonyan F in Bony Spirits or Sailornyan in Fleshy Souls.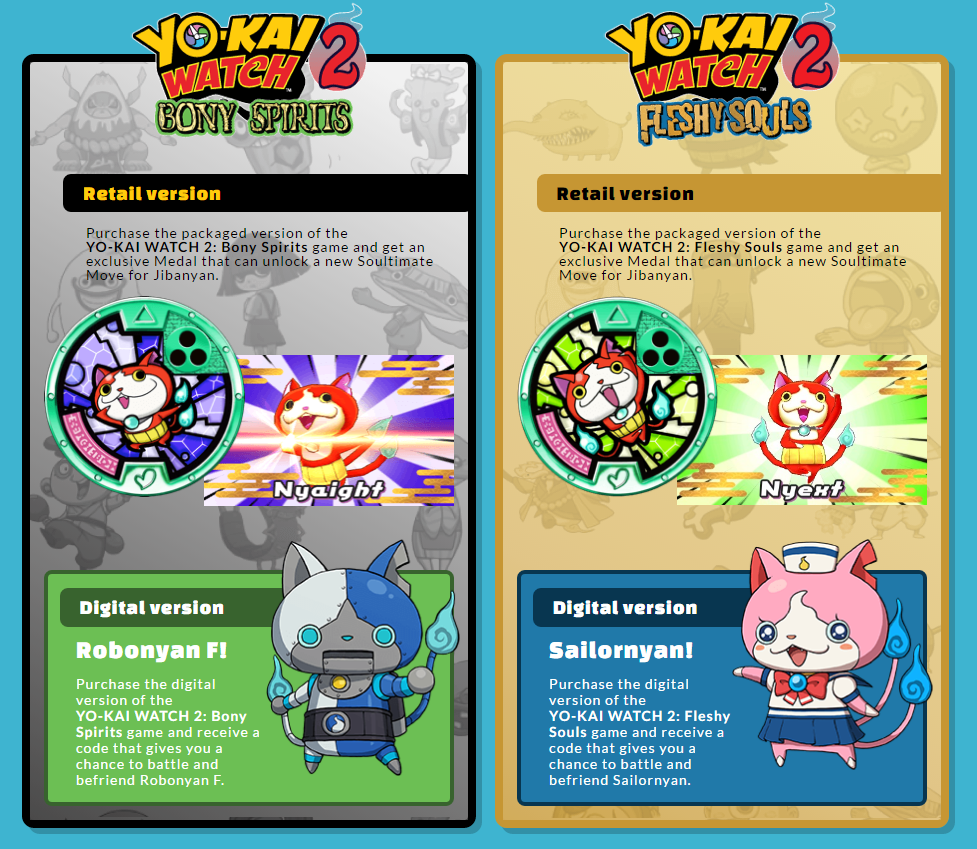 Finally, if you have save data for Yo-Kai Watch on your 3DS you can unlock one of three special Yo-kai. Check them out below: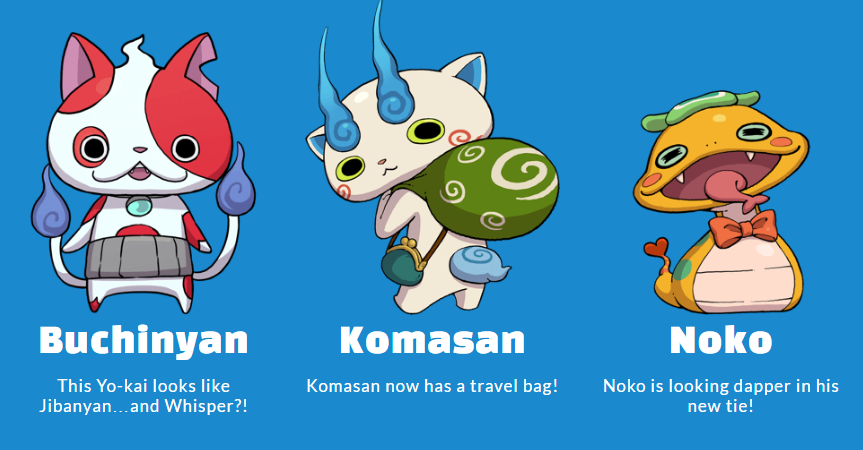 Yo-Kai Watch 2: Bony Spirits and Fleshy Souls launch in North America on September 30.
Leave a Comment