A brand new Pokémon manga is on its way to the pages of popular Japanese magazine CoroCoro Comics next month. Starting September 15th, readers will be able to follow the adventures of a trainer and his pet Rockruff as they explore the new Alola region of Pokémon Sun and Moon.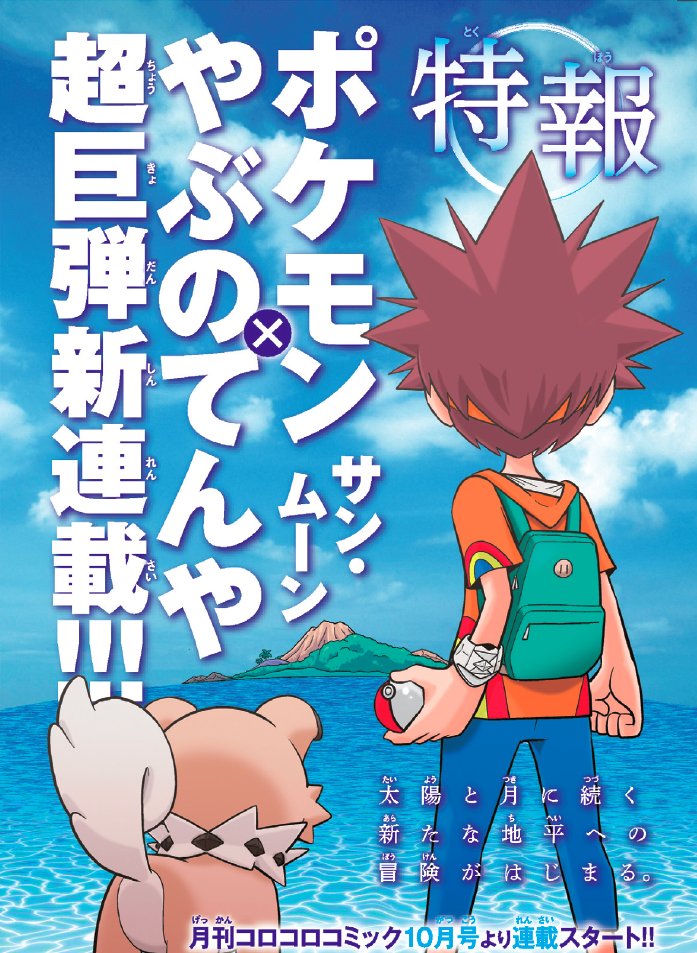 Specific details will be announced in this month's issue of CoroCoro which will release in Japan on August 12th, so there isn't a long wait to go. Coincidentally, this is the same date we're expecting the next wave of Sun and Moon news to drop.
Given that CoroCoro has been publishing the main Pokémon Adventures manga ever since the Gold, Silver and Crystal saga, it's unknown if this new strip will take place in that continuity or if it'll be stand alone. We'll just have to wait and see, for now.
Leave a Comment