Not much is new today, badge collectors: just returning Fire Emblem Fates and Yoshi's Woolly World catchers! Check out what's new below.
Free play?: I'm afraid not, milord.
Practice catcher: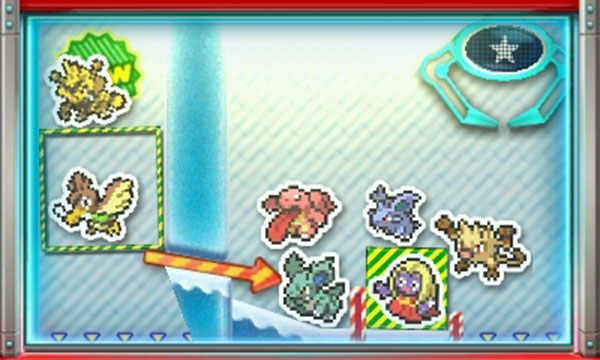 It's the final day for the Badge Arcade's Pokémon pixel badges! Did you manage to catch 'em all? If not, you might want to before they're gone!
Looking to spruce up your 3DS home screen with some summer fun? You're in luck: until 3:00 a.m. PST on August 11th, a purchase of ten or more plays will earn you this Animal Crossing: New Leaf home screen theme!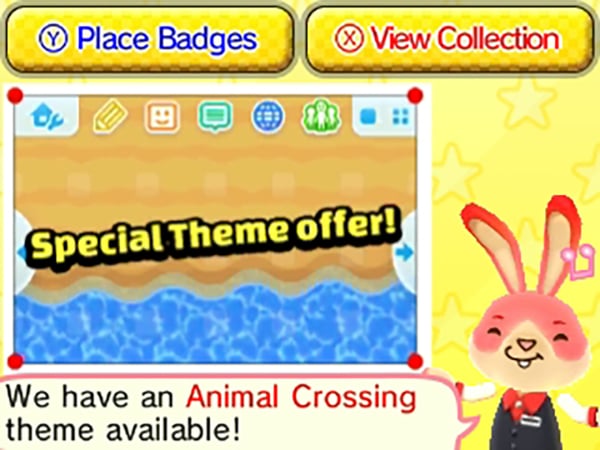 Also, the Nintendo Badge Arcade is saying "thank you!" to all its players by rewarding them with badges of the Arcade Bunny himself! Every dollar you spend will secure you one of these badges of the dude in all his wallet-emptying glory. This promotion ends at 3:00 a.m. PST on August 18th.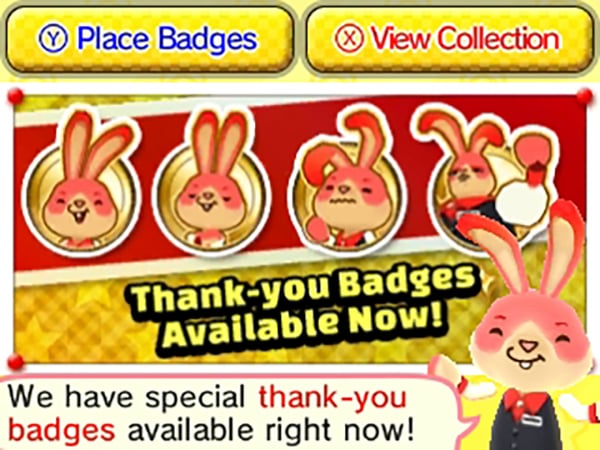 That's all for today! Catch you tomorrow!
Leave a Comment