A single Fire Emblem Fates catcher has returned to the Nintendo Badge Arcade today! Check out what's new below.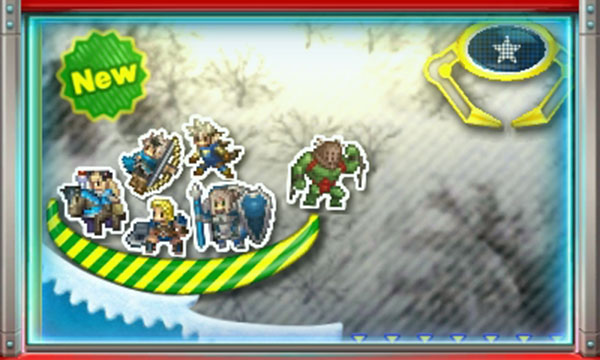 Free play?: No! Owain needs no aid!
Practice catcher: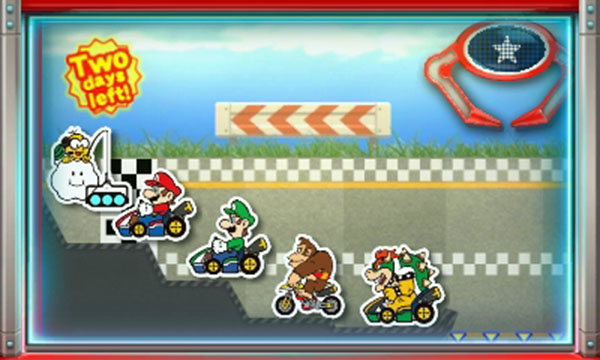 It's the last day for yesterday's returning Mario Kart 8 badges, but given your skill, you have 'em all already, right?
Don't forget about the Badge Arcade's special theme promotion! Until 3:00 a.m. PST on August 11th, you can secure yourself this Animal Crossing home screen theme with the purchase of ten plays!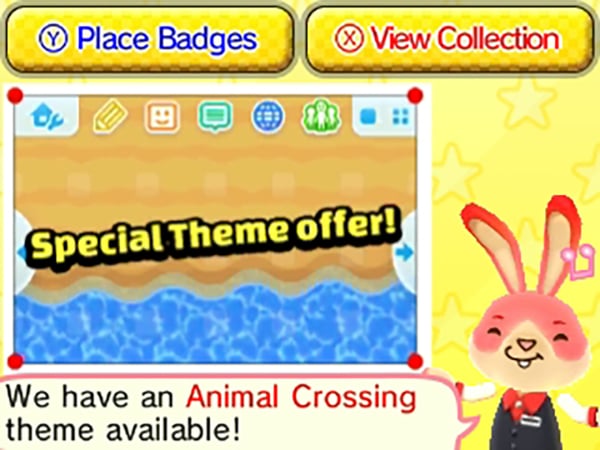 Also, the Badge Arcade's "thank you!" badges have returned! Until August 18th at 3:00 a.m. PST, every dollar you spend will nab you one of these four badges featuring the Arcade Bunny in all his chatty glory.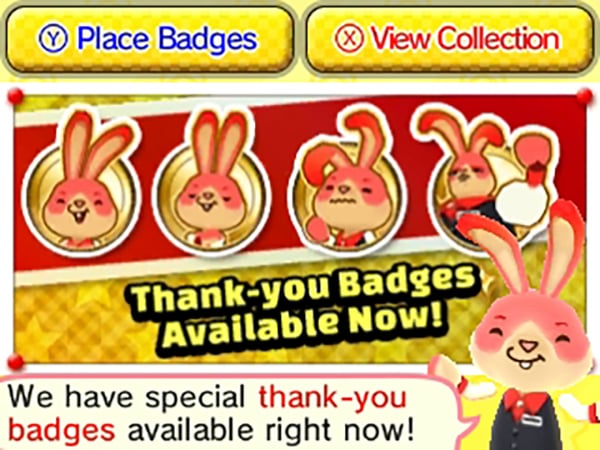 That's all for today! Catch you tomorrow!
Leave a Comment