In the lead-up to the release of Monster Hunter Generations you may remember the multiple DLC announcements that seemed directly aimed at hardcore video game fans. The latest of these free packs has finally landed for the month of August, and it's filled with fan-service, with costumes and gear based on the Legend of Zelda: The Wind Waker, Okami, Metroid and more.
To unlock the DLC all you have to do is access the "Download" menu from the start screen. Here's the full list of what's available and what you have to do to get it:
REGULAR QUESTS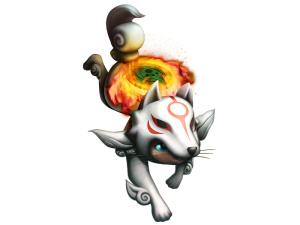 Quest: (HIGH) Okami: Most Wanted
Objective: Hunt a Hyper Malfestio
Rewards: (Prowler) F Tsumugari, F Okami Set
Quest: (HIGH) Yowamushi Pedal: Princess
Objective: Hunt 3 Rathians
Rewards: (Palico) F Modousuji Bike, F Sohoku Set.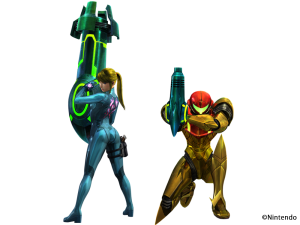 Quest: (HIGH) Metroid: Special Mission
Objective: Hunt a Hyper Yian Garuga
Rewards: (Light Bowgun) Arm Cannon, (Hunter armor) Varia Suit, Zero Suit.
Quest: (HIGH) CoroCoro: Rolling Bowlers
Objective: Hunt 2 Volvidons and an Uragaan
Rewards: (Sword and Shield) Levindicator
Quest: (HIGH) Felyne Village: The Tourney
Objective: Hunt a Yian Kut-Ku, a Rathalos and a Tigrex
Rewards: (Palico) F Sunsnug Set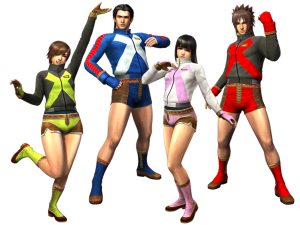 Quest: (HIGH) Fan Club: Great All Stars
Objective: Hunt an Iodrome, a Velocidrome, a Gendrome and a Great Maccao
Rewards: (Long Sword) Fan Club Bamboo Rod, (Dual Blades) Fan Club Fans, (Hunting Horn) Megaphone, (Torso Armor) X Astalos Jacket, X Gammoth Jacket, X Mizutsune, X Dino Jacket
Quest: (LOW) A Season for Lava
Objective: Hunt 2 Uragaan before time expires or deliver a Paw Pass ticket
Quest: (HIGH) Making the Cut
Objective: (Prowler) Sever Rathian's tail
PROWLER QUESTS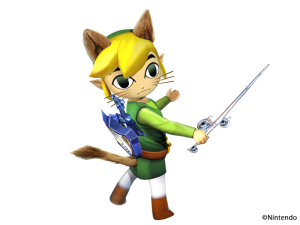 Quest: (HIGH) A Hero's Return
Objective: Hunt a Bulldrome
Rewards: (Palico) F Wind Waker, F Link Set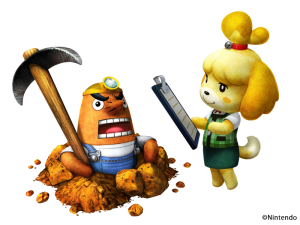 Quest: (HIGH) Animal Crossing: Picnic Day
Objective: Obtain 3,000 Wycademy Points
Rewards: (Palico) F Isabelle Set, F Resetti Set
Quest: (LOW) The Uniqlo Avant-garde
Objective: Slay a total of 20 Vespoids and Bnahabras
Rewards: (Palico) F Monqlo Set
Quest: (HIGH) CoroCoro: Big Bad Bugs
Objective: (Prowler) Slay 12 Konchus
Rewards: (Palico) F Gramdpaw Set
ARENA CHALLENGES
Quest: Slay a Nargacuga
Quest: Slay a Rathalos
Quest: (Prowler) Slay a Yian Kut-Ku
EXTRAS
22x Guild Card Titles
1x Guild Card Pose
8x Guild Card Backgrounds
1x Pet Outfit: Summer Resort
SPECIAL PALICOES
Monqlo
Danger
Link
Tom Nook
Samus
Nekomichi
Meowniac
ITEMS: SUPPORT PACK
99x Honey
30x Nitroshroom
30x Energy Drink
10x Max Potion
30x Lifepowder
5x Health Flute
5x Demon Flute
5x Armor Flute
20x Hunter's Drink
20x Barrel Bomb L+
---
In order to experience all that the DLC has to offer you need to know where to go. For Regular and Prowler quests you simply have to talk to the Wycademy Gal at the Hunters Hub, whereas with Challenge quests you talk to the Arena Instructor. For the "extras" you need to head to the Palico ranch and purchase them using Wycademy points, and they're sorted under the "Limited Goods" tab.
The special palicoes, on the other hand, can be hired from the Meowstress, Grandmeow or Grandmyama. Item packs are easiest of all, simply talk to your housekeeper and select "Claim items".
The next wave of DLC lands on September 2nd, as part of Capcom's Free DLC campaign that will happen on the last Friday of every month up through the beginning of 2017. Happy hunting!
---
Leave a Comment