VIZ Media has been on a roll lately when it comes to Nintendo books, from the announcement of a Pokémon cookbook releasing this December to the confirmation of a planned localization for the eagerly anticipated Twilight Princess manga. Zelda fans will also remember that last year the company re-released the classic Link to the Past Nintendo Power comic in graphic novel form. Now, they're working on bringing over another classic strip – Super Mario Adventures.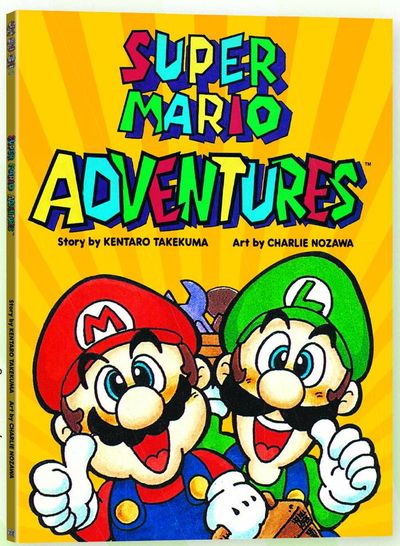 Super Mario Adventures ran for the entirety of 1992 and featured the exploits of Mario, Luigi, Bowser, the Koopalings, and Princess Toadstool (as Peach was known back in the day) in a very loose adaptation of Super Mario World. It was strangely prescient, too, with various things like Luigi's cowardly personality, a Magikoopa advisor to Bowser and the Koopa King's romantic affection for the Princess making their first appearance in the monthly strips (although the latter was hinted at in an earlier Japan-only anime.)
The newly reprinted graphic novel will release October 12 in the United States, according to Things from Another World. If VIZ announces anymore Nintendo-related books in the future we'll be sure to let you know!
Leave a Comment