In the midst of leaks from several retailers claiming that Shantae and the Pirate's Curse would be getting a physical retail release, along with a release date and all new box art, Rising Star Games has now confirmed the release, new box art and all.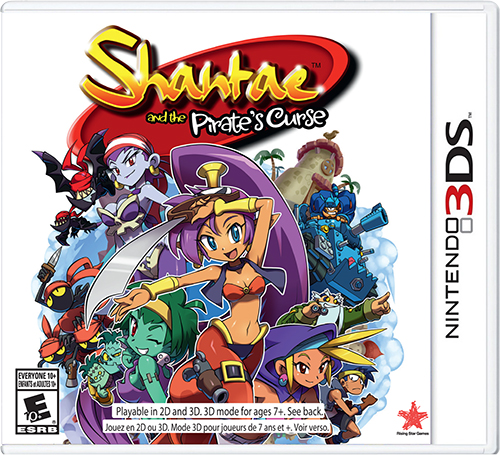 Thanks to overwhelming critical reception for Pirate's Curse, Shantae will be seeing her first physical release in over a decade. This title will also feature updated content exclusive to the physical version. People who missed out on the digital release, or those who just want to pick up another copy due to their undying love for their favorite genie, will be treated to a brand new arcade-style game called Super Shantae Nab!
Shantae and the Pirate's Curse was a blast the first time around, and you won't be disappointed with this physical release. Developed by WayForward and published by Rising Star Games, the physical release of Shantae's 3DS outing will be available for $29.99/£29.99/€29.99 starting Sept 27th in the U.S. and Sept 30th in Europe.
The game is not yet up for pre-order yet in the U.S., but Amazon Canada does have it available.
Leave a Comment