The time has finally come – Pokémon's own omnipotent deity Arceus is being celebrated this month for the 20th anniversary of the series!
Just as with the past six months, the Arceus celebrations come with a host of special, limited edition merchandise that will only be available during the month of August. And, given Arceus' popularity, chances are the merch will only be available for a couple days in August.
Like Mew and Darkrai before it, most of the Arceus merchandise is exclusive to GameStop; head to your local store now to pick up the special crushed velvet Arceus plush, as well as the 3" figurine and Master Ball. That is, if your local GameStop still has them in stock! Head over there as quickly as you can to hopefully get your hands on anything you might want.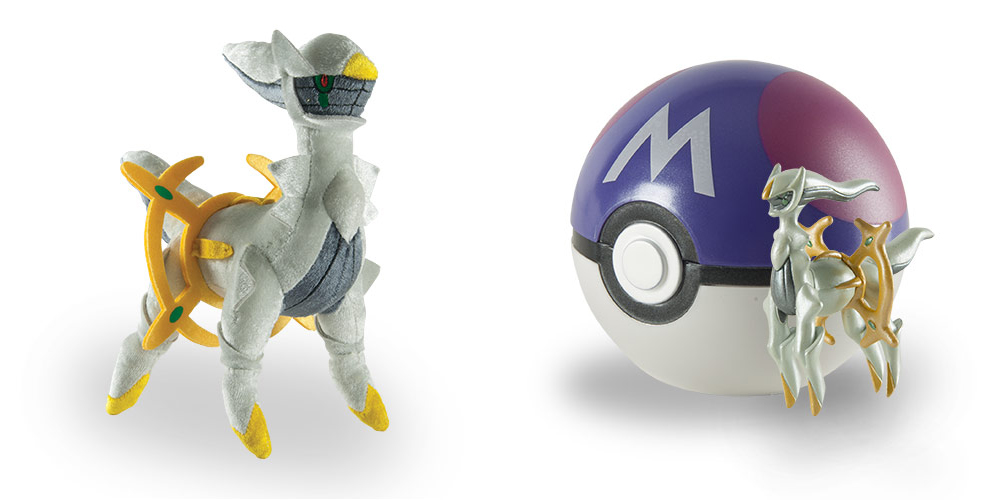 Additionally, only available at GameStop are the special codes to download the 20th Anniversary Arceus to your X/Y or ORAS games! Unlike the majority of the Legendaries released so far (and again, like Mew and Darkrai before it), Arceus isn't available through Wi-Fi, but rather through a code card that you'll get when asked for at the counter in any GameStop. Just remember, though; cashiers are only allowed to hand out one card per customer, so you'll have to make multiple trips if you want to download Arceus to all your games.
Not exclusive to GameStop, however, is the Mythical Collection – Arceus Trading Card Game box! Make sure to pick this one up for the special Arceus promo card and pin, as well as two more packs of the Generations set, which is only available through these special 20th anniversary boxes.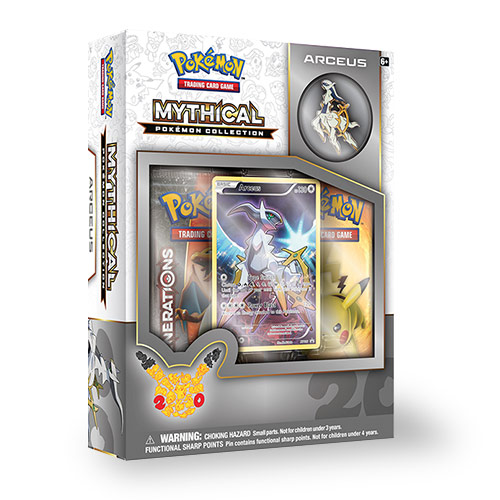 Lastly, Arceus' feature movie, Pokémon: Arceus and the Jewel of Life, has been digitally remastered and is available for purchase on iTunes, Google Play and Amazon Instant Video. There's no word on whether or not it'll only be available to buy for the month of August, but if you're interested in it, I'd suggest playing it safe and purchasing it as soon as you can.
It can be expected that the Arceus celebration will play out similarly to the rest of the Mythical Pokémon celebrations, however, Arceus has a fairly big presence in the Pokémon community – larger than most of the other Mythical Pokémon that have been represented already – so chances are most Arceus merch will be pretty popular among fans.
Make sure to go pick up your Arceus code cards today!
Leave a Comment