GameStop is now taking pre-orders for the Z-Ring accessory. The ring set itself will include one Z-Ring accessory, one Pikachu figure, and 3 Z-Crystals for owners to use.
The site has also included new information about how the ring will interact with the game. The Z-Ring will interact with Pokémon Sun and Moon by allowing players to preform a Z-Move when a corresponding crystal is inserted into the ring. The Z-ring will also be usable in a Role-Play mode that allows players to battle friend without a 3DS. The Z-Ring accessory will launch on November 15th 2016, 3 days before Pokémon Sun & Moon arrives on U.S. shelves.
Check out all the details below!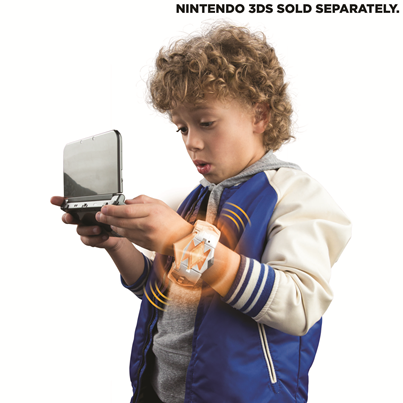 ---
It has been announced that Tomy International will be making a special Z-Ring accessory, which will launch alongside Pokémon Sun and Moon.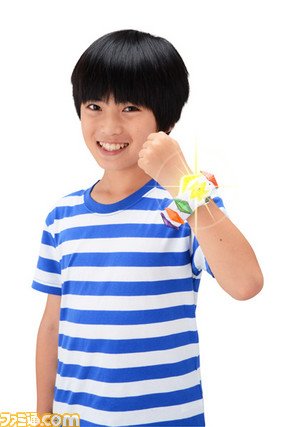 This ring will be made to interact with your 3DS, lighting up, vibrating and playing sounds each time you perform one of the just announced Z-Moves in battle.

The base Z-Ring set comes with the Electric Z-Crystal and will sell for 2,600 Yen, or around $26. There's also a Z-Ring and Z-Crystal Special Set that's 4490 yen/$45 which includes a Z-Crystal collection board and the Electric, Fire, Grass, Water, Fighting, and Normal crystals.
Other volumes of crystals will be released separately, with Vol. 1 including Steel, Rock and Poison crystals, and Vol. 2 covering Ghost, Dark and Bug. Each of these standalone sets will be 599 Yen, or roughly $6.
Expect more info regarding this new Z-Ring from Tomy International as we move closer to the release of Pokémon Sun and Moon, we'll be sure to cover it right here on Nintendo Wire!
Leave a Comment