A new month means a new mythical Pokemon set to make its way to trainers hands, and this one's about as mythical as they get. With its type changing abilities and supreme versatility, Arceus descends upon us to wrought Judgement and spread its might!
Much like Mew and Darkrai before it, Arceus will require a visit to GameStop to pick up a special mystery gift code to claim it in X, Y, Omega Ruby, or Alpha Sapphire. This one will be level 100 and come with the moves Judgement, Recover, Hyper Beam, and Perish Song. A Mythical Arceus Pokémon Trading Card box set, a Arceus plush, and more Arceus themed goodies will also be available in stores!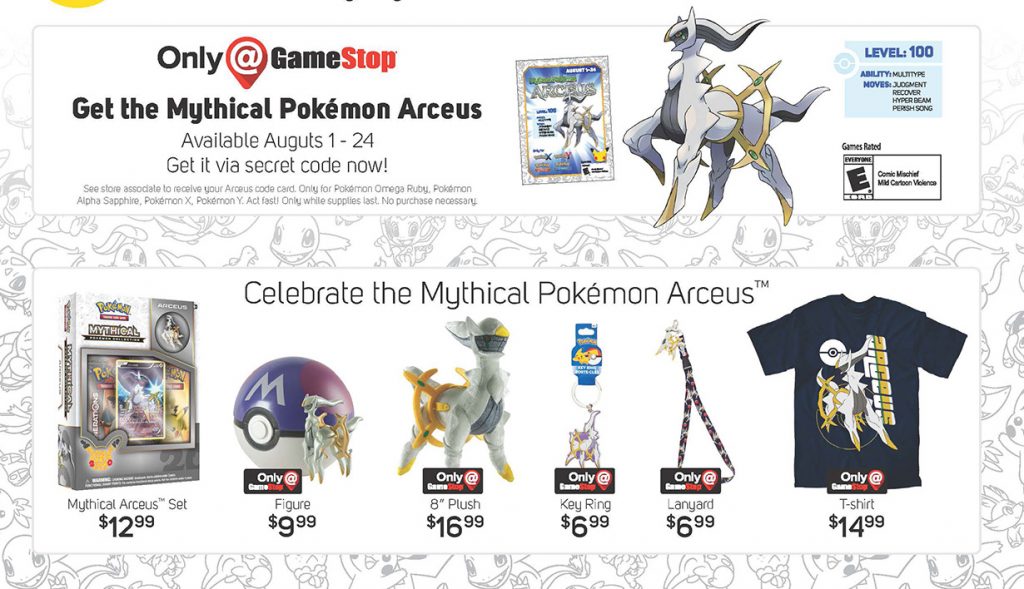 While the distribution period will be till August 24th, past events have shown that these codes and finite and can run out quickly. The quicker you get in store to claim yours the better, as it could be some time before this legendary force imparts its  again.
Leave a Comment