Plush toys are nothing new to the world of Pokémon merchandise, but we all know Snorlax is way too cool to be reduced to a 12 inch plushie. Snorlax abides by the old saying "go big or go home," and he definitely is choosing to go big.
For the low, low price of $159.99, you can be the proud owner of a Snorlax bean bag. Measuring four feet tall and two feet wide, good luck finding a space for this Snorlax sack somewhere in your house, as he is known for blocking entire roads.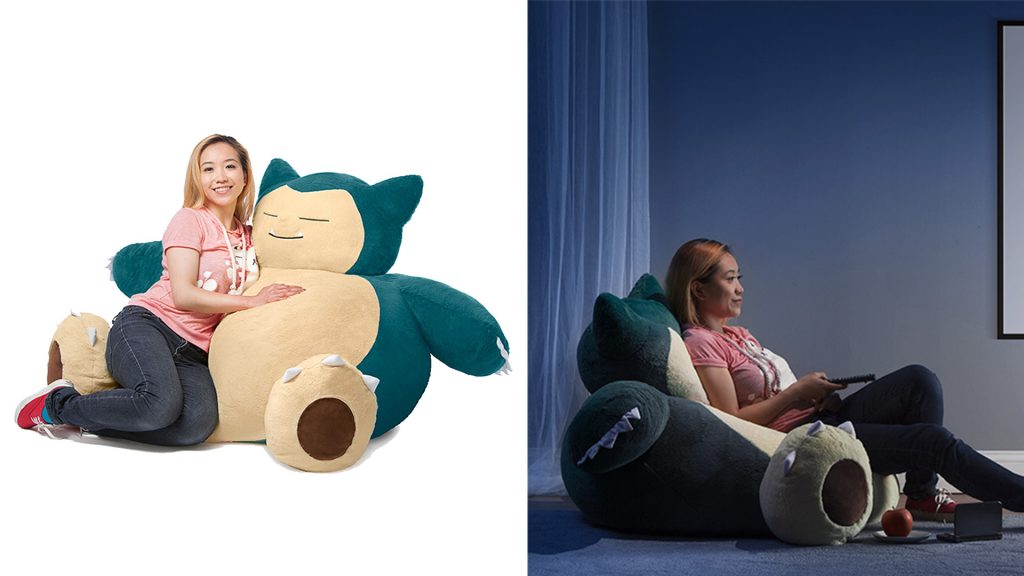 For any of you hoping to build a full party of six Snorlax seats, you are out of luck. ThinkGeek.com, the inventor and seller of this colossal chair, is limiting you to only two Snorlax plushes per customer.
Warning: Do not play the flute within a 15 foot radius of Snorlax. He will wake up and pose great danger to you and others in the vicinity!
Snorlax will be ready to relax in your home this December.
Pre-order this enormous Snorlax here.
Leave a Comment