In just a couple of days Level-5 will be hosting its annual Level-5 Vision event in Japan, but it looks like some of its surprises have leaked early via European trademark filings.
First up is the exciting "Lady Layton", which is likely the name of the new Layton title they confirmed last month. It sounds like we'll be getting a female protagonist this time around!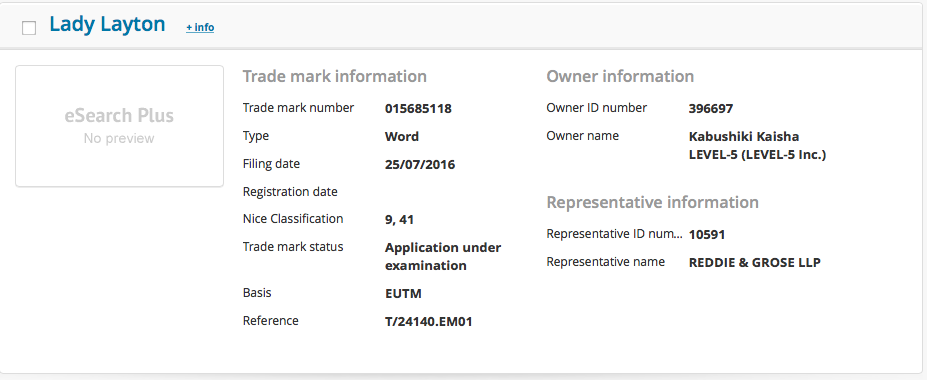 If another trademark is to be believed we'll also see a new Inazuma Eleven project announced, subtitled "Ares" after the Greek god of war. The soccer RPG isn't super popular in the States, but it has found a pretty big audience in Japan and Europe, with an anime and movies on top of the DS and 3DS installments.
Level-5's newest phenomenon Yo-Kai Watch also grabs the spotlight with two new trademarks, Geraporhythm and Daijiten, both of which are the names of two iOS and Android games already out in Japan.
A trademark was also filed for Megaton Musashi, which was actually registered in Japan early last year. Intriguingly, it is the name of the Japanese warship that was sister to the Yamato in World War II. Finally we have a trademark for Otmé HERO, which seems to be brand new.
We'll be sure to cover the Level-5 Event when it takes place in Japan on July 27th.
Leave a Comment