Pokémon GO just keeps on going. At Comic-Con 2016 it was revealed that more Pokémon are definitely headed to the app in the months and years to come, as well as the ability to customize PokéStops through the use of various items. In addition to all of that, it won't be long until trainers are able to trade their 'mons with each other. There is no current release date for trading, but John Hanke of Niantic confirmed that it is in the works; they just "need to make sure they can keep the servers up first!"
The inclusion of breeding and Pokémon Centers are more of a concept than anything else at the moment, but as the game stands right now it is supposedly only 10% of what Niantic eventually wants it to be. Pokémon GO has taken over gaming culture lately, so it's no surprise that Niantic would expand the game over time to keep users engaged. On the same note, more easter eggs like the Eevee nicknaming trick are apparently still uncovered, which gives fans even more reason to dig deep.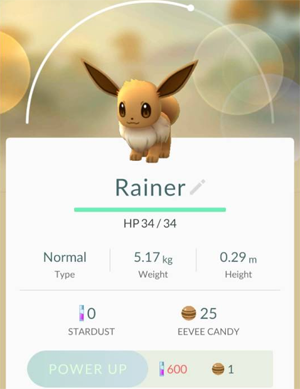 Finally, Hanke also confirms that there are no plans to distribute legendary Pokémon such as the trio of elemental birds just yet, which goes against earlier rumors that one would show up in San Diego later today. The expansion of the app into other territories and the server issues are more of a priority for the developer for the foreseeable future. It is, however, confirmed the just announced Team leaders have some sort of connection with Articuno, Zapdos and Moltres.
For more news on the Pokémon GO phenomenon and San Diego Comic-Con, stay tuned to Nintendo Wire.
---
Leave a Comment