San Diego Comic-Con has been a busy time for toys-to-life franchise Lego Dimensions, with several of the new season two sets being shown off in-game. While the sixth Wave is set to launch on September 27th and includes the likes of Adventure Time, the A-Team, Harry Potter, Mission Impossible and Ghostbusters, Warner Bros. has just revealed that the seventh Wave of figures will launch on November 18th.
The biggest set of Wave 7 is a story pack based on the upcoming Harry Potter spin-off Fantastic Beasts and Where to Find Them. It will feature six full-sized levels that feature protagonist Newt Scamander as he hunts down magical creatures in New York. On top of the usual minifig and mini-build, players will also get a massive bag of Lego bricks to totally overhaul the Dimensions portal into the Magical Congress building from the movie.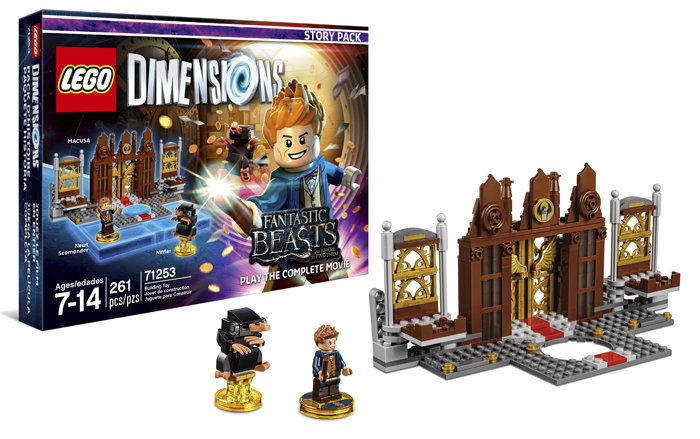 For gaming fans, however, the big deal is the Sonic the Hedgehog level pack. While we saw the first trailer at the 25th Anniversary party yesterday, we didn't know exactly what set it apart. Thanks to a recent press release, however, we now know that the level will feature areas based on Green Hill Zone, Emerald Coast from Sonic Adventure, and Labyrinth Zone from Sonic 1. Here's hoping for some fun remixes!
Sonic will also have the acrobat ability, be able to execute his trademark homing attack, and even grind down rails in true Sonic Adventure 2 fashion. The packed in Sonic Speeder car, from Sonic & All-Stars Racing Transformed, can be changed into the Blue Typhoon and a Motobug, meanwhile the Tornado can be rebuilt as a Crabmeat or Eggcatcher.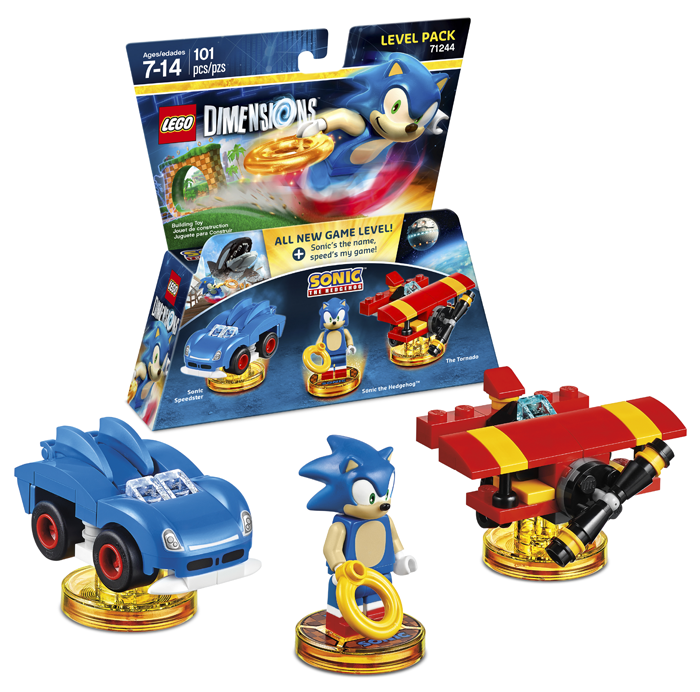 The other wave 7 figures include Gremlins, E.T, and a Land of Ooo Adventure Time fun pack, complete with a Marceline minifig. Finally, all of the wave 6-9 expansion packs come with golden toy tags that allow access to a new multiplayer Battle Arena within the adventure world of the corresponding franchise.
You'll be able to pick all of these Wave 7 sets up on November 18th, although the Adventure Time pack will release in North America first at Toys 'R' Us.
Leave a Comment