Those who picked up the Wii U on day one may remember one of the launch games that fell to the wayside; Darksiders 2. Set in a post-apocalyptic world, players controlled one of the four horsemen of the apocalypse as they traveled a ruined Earth. As the title suggests, it's a sequel to a game released way back in 2007, and that could explain why it flew under the radar of many Wii U gamers.
Now, 4 years later, the original Darksiders is finally making its way to the Wii U, as announced by Nordic Games at the Gamepolis festival in Spain. The massive wait may seem ridiculous but it's worth noting that the original Darksiders games were published by THQ, which went bankrupt in 2013. Sadly the game's developers at Vigil Games folded soon after, leaving the Darksiders franchise in limbo. It was Nordic Games that picked up the IP in 2014, and their first project with the franchise was Darksiders II: Deathinitive Edition for Xbox One and PS4 last year.
As for the original Darksiders, it can best be described as a dark take on the Legend of Zelda formula with gameplay mechanics lifted from the God of War series. There are dungeons to explore, a handy sidekick who gives advice with the press of a button (voiced by Mark Hamill, no less), blatant heart piece analogs, and gory combo finishers.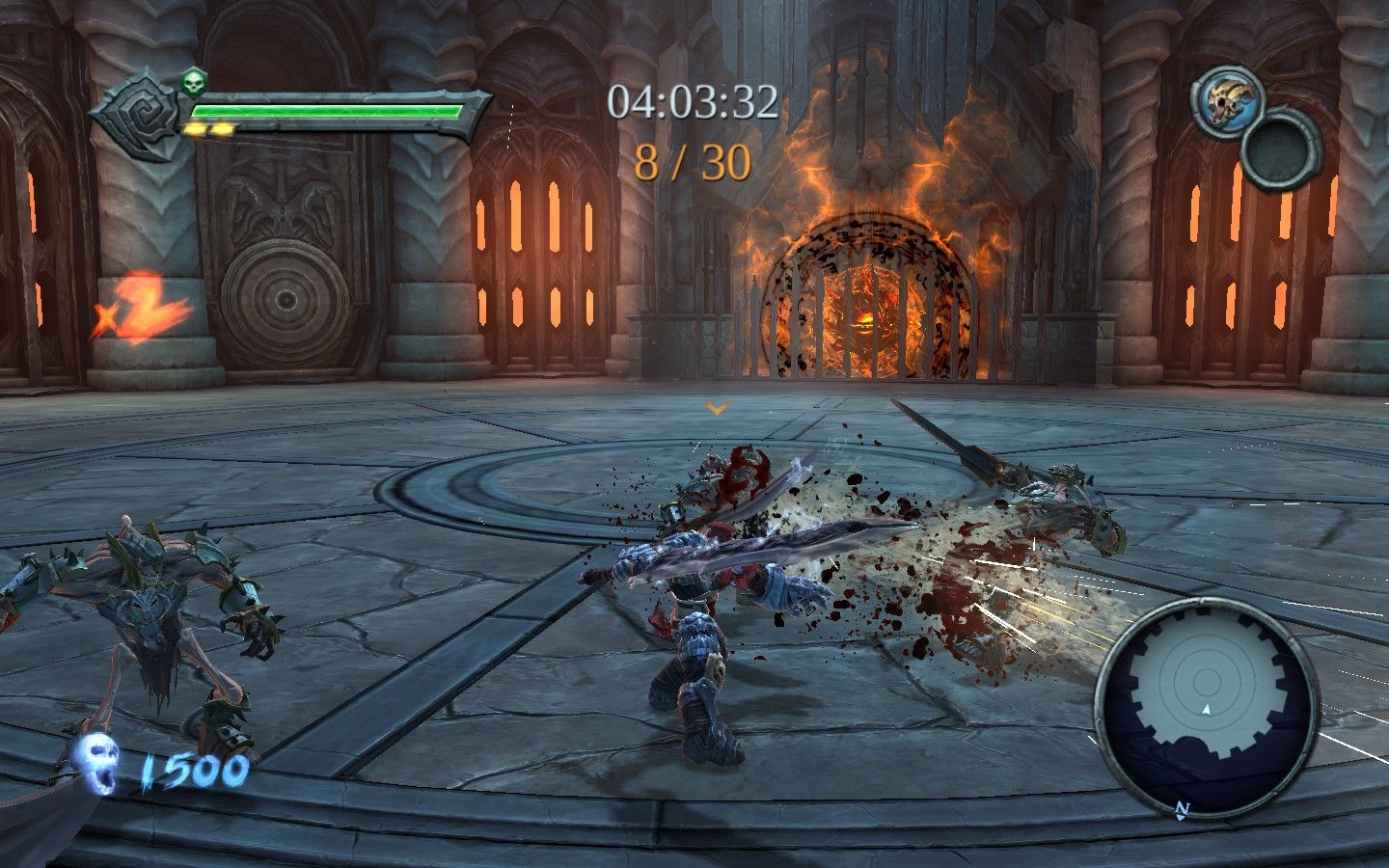 The Wii U version of Darksiders is planned to release physically and digitally in Q4 2016 and will retail for around €20, a relatively budget price that equates to around $22. Nordic Games also plans to release more merchandise for the Darksiders franchise, including a vinyl soundtrack. We'll bring you more as it comes in.
---
Leave a Comment