It looks like things are getting downright tropical over at the Pokémon Center! A brand-new (though somewhat small) line has been released featuring everyone's favorite Flower Pokémon: Bellossom!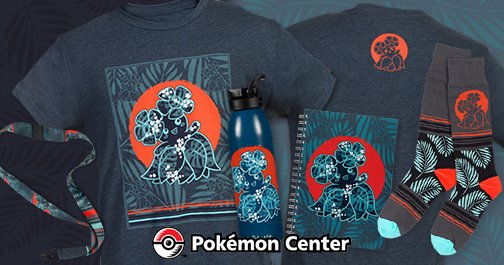 With dark colors and vibrant reds and blues, these tropically-themed floral designs are very sharp and classy looking — a far cry from your weird uncle's favorite Hawaiian shirt.
The line features men's and women's shirts, socks, a lanyard, a notebook and my personal favorite: a very striking travel mug.
Which is your favorite? Are you going to pick up any items from this line to gear up for your upcoming adventures in the Alola region? Let us know over on Twitter, Facebook, or in the comments below!
Leave a Comment