San Diego Comic Con is currently well under way, and as a result there's a constant barrage of new merchandise being announced and shown off. One of the cutest cross-overs is finally expanding over at the Sanrio booth, where several Sonic the Hedgehog x Sanrio products are on show.
Hello Kitty has dressed as Sonic once before, way back in 2012. More products were in the works back then but they never came to fruition, but now the collaboration seems to be back in full force.
First up is a selection of plushes,where several Sanrio icons are dressed up as classic Sonic characters. Even the Amy cosplay is decidedly retro, borrowing her Sonic CD outfit.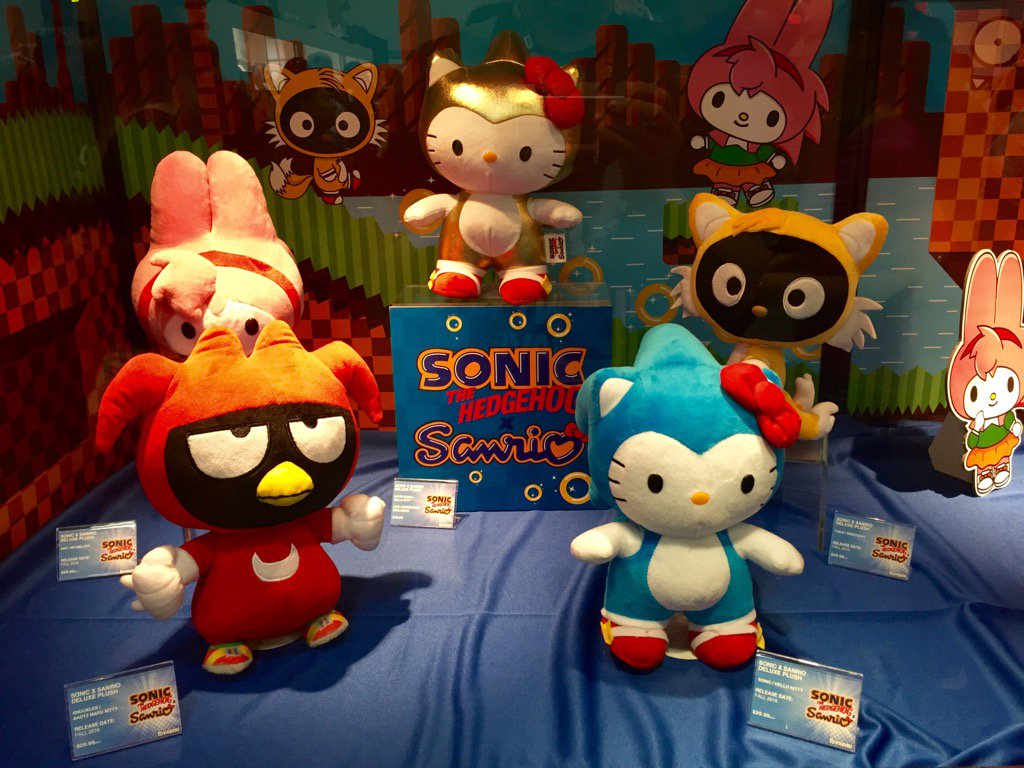 Comic Con attendees can also grab a limited edition Golden Sonic x Hello Kitty, which, for some reason, isn't called Super Sonic. There are only 1000, but the release will be staggered across several days at the convention.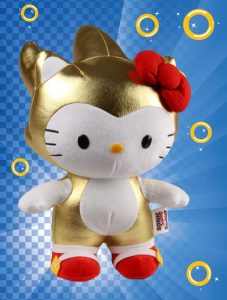 Those at Comic Con can also pick up a few other limited edition items. These include a Sonic x Sanrio themed skate deck, pin set and a silver pin.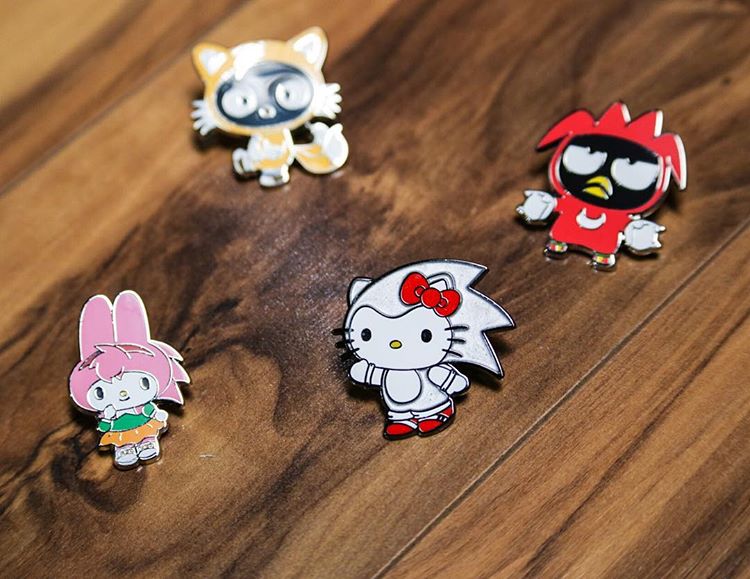 We'll be sure to bring you more on San Diego Comic Con throughout the weekend.
Leave a Comment