The wonderful team over at Jakks Pacific has announced a brand new wave of its beloved World of Nintendo series during a panel at the San Diego Comic-Con earlier today. Thanks to the Collector King himself, Pitu, we now have our fist look at the new series! Making their way to stores this fall in Wave 8 is a 4″ Villager, Koopa Paratroopa, Peppy Hare, Gorgon Tunic Link and Star Power Mario.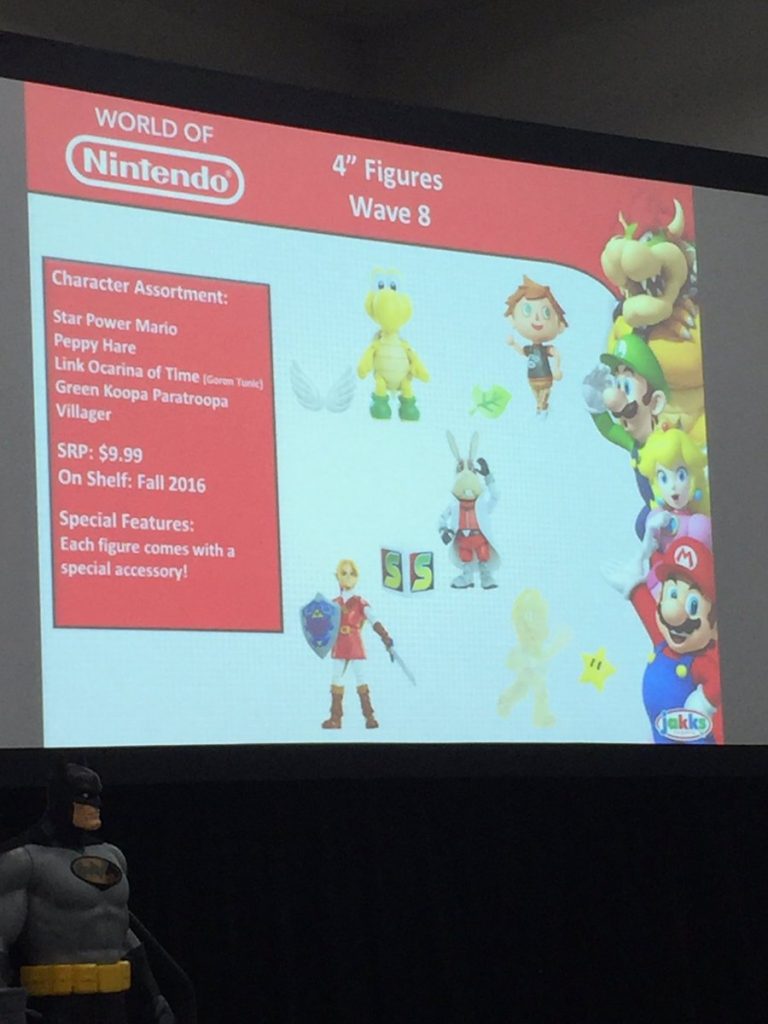 More surprisingly, Jakks has announced some special edition figures, also due out this fall. Included in the lineup is a Gold Link, Gold Mario and two prototype figures: a 4″ Fox McCloud and a 2″ Skull Kid, sold exclusively at Target stores.
Expect to see these figures hitting your local retailers soon! Happy hunting!
Leave a Comment