Nintendo's no stranger to San Diego Comic Con, with their annual gaming lounge being my consistent favorite place during the event. If you'll be around my hometown with a coveted badge when the convention kicks off over the next few days there's a couple Pokémon panels that might be worth your time. That said, these aren't run by Nintendo themselves, though that doesn't mean there won't be relevant names running them.
On Saturday July 23rd a Pokémon Adventures/Special panel will be held courtesy of VIZ Media. Fans of the long running manga will get to hear about what goes into creating this fan-favorite adaptation of Pokémon from its creators. Both writer Hidenori Kusaka and artist Satoshi Yamamoto will be in attendance to provide the details to attendees, along with a special poster to mark the occassion.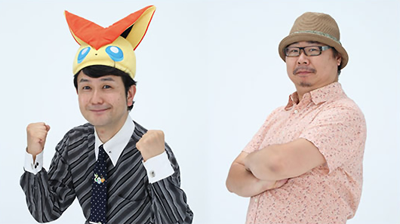 The next day, Sunday the 24th, will have Niantic's own John Hanke on hand to talk about the "real world gaming" mobile flashfire that is Pokémon GO. As the founder of the company this insight into what went into both GO and Ingress is sure to be illuminating. That said it'll also be a great meet up for anyone currently engrossed in the game, and I'm sure there'll be capture opportunities left and right all throughout the convention.
San Diego Comic Con's preview night starts tonight, with the convention proper running from Thursday the 21st to Sunday the 24th. Even if you don't have admission, Nintendo's gaming lounge is right across the street and is one hundred percent free.
Leave a Comment