Earlier this month it was reported that a Kirby café would be opening in Japan. Now we know there will be locations popping up in three areas across the country: Osaka, Tokyo, and Nagoya. Each of these will be opening at different times, and the Nagoya location will unfortunately only be a shop, though anyone with the chance to visit these should, because the food and goods look spectacular both from a general standpoint and as a lifelong Kirby fan. Let's take a look at what they'll have on offer during their operations throughout the month of August.
The first thing that deserves attention is just how spectacular the art style is for this endeavor, featuring a soft aesthetic befitting of the pink puffball. Waddle Dee's along for the ride too, serving as the co-mascot to all of this. This can be seen by the collection of 2.5 figures that will be given as gifts along with certain menu purchases, though at random. Likewise a special (read, adorable) shopping bag will be given with a purchase at the shop of over 2000 yen, or about twenty dollars USD.

The star menu item looks to be the Kirby pancakes, decorated with that iconic face of his through a light custard. Sadly it's the only one of the larger food items that won't entitle you to the abovementioned free gift.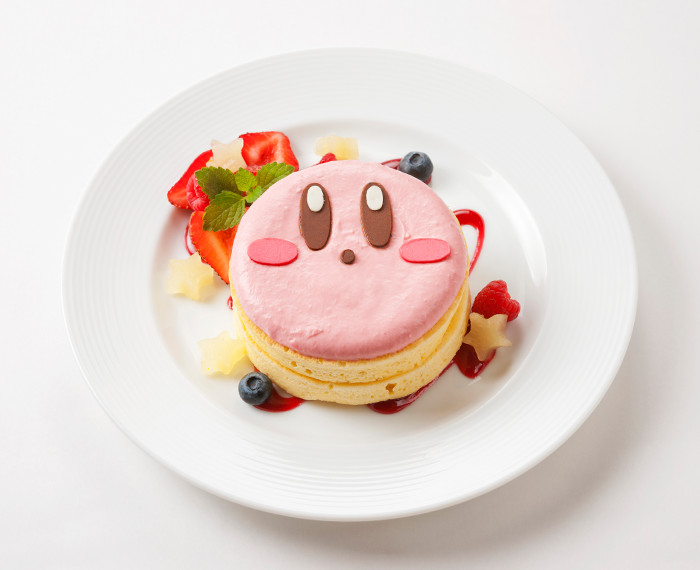 Next is a seafood curry dish, with yellowed rice shaped into Popstar complete with its pair of rings. The black curry makes for a great space background and only highlights the planet perfectly.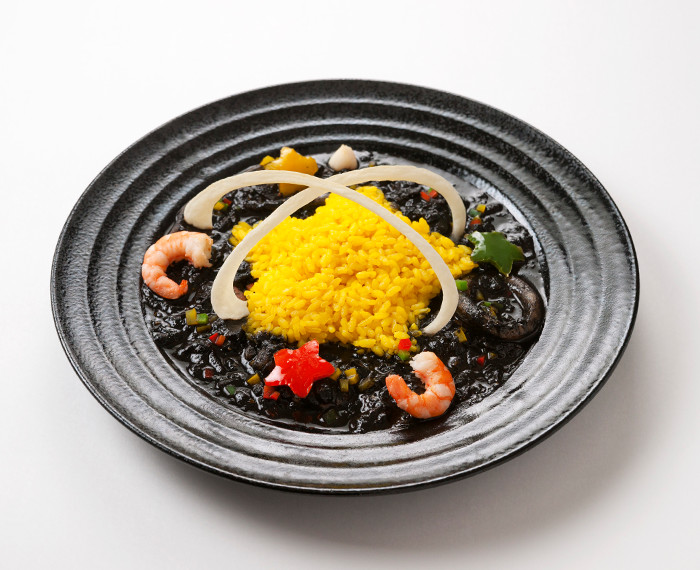 For meat fans and bigger eaters, King Dedede's got just the thing for you. With beef spare ribs and a bone-in chicken thigh served alongside a fried egg-topped pancake, it's a meal fit for royalty. Extra presentation points for the café-styled Dedede flag perched in the side salad too.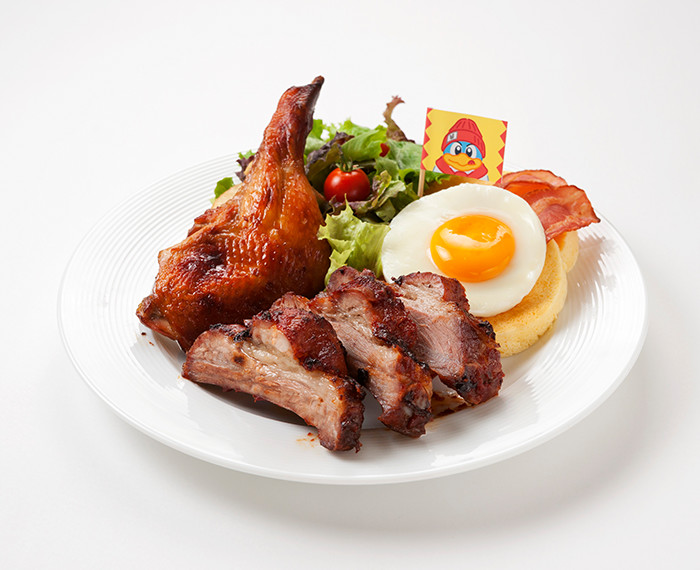 Another Dreamland denizen gets their due, and this time it's frequent first boss Whispy Woods. With the tree itself formed via bread (with a black olive face and sausage nose) and a very Green Greens salad for the foliage it's an uncanny resemblance. Served alongside this is hamburger and a piece of fried fish, making for a full and varied meal.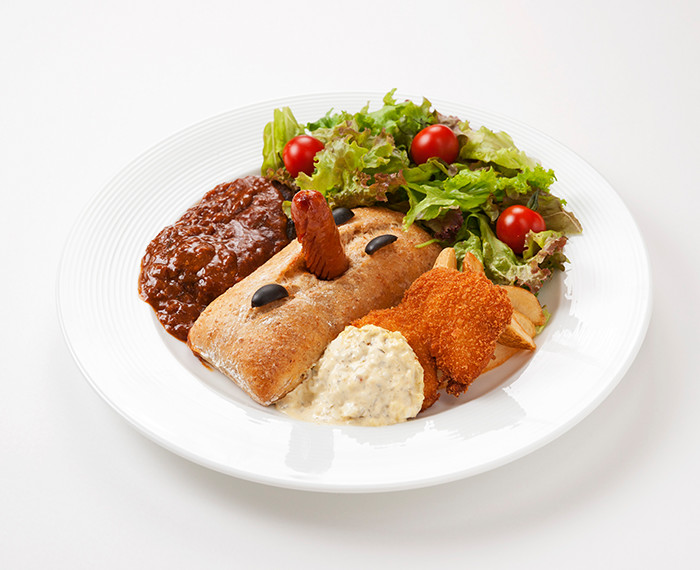 For lighter fare, a cold fruit salad and prosciutto dish comes with an adorable Waddle Dee decoration while also name checking Chef Kawasaki, the series's own Cook-ability providing mini boss.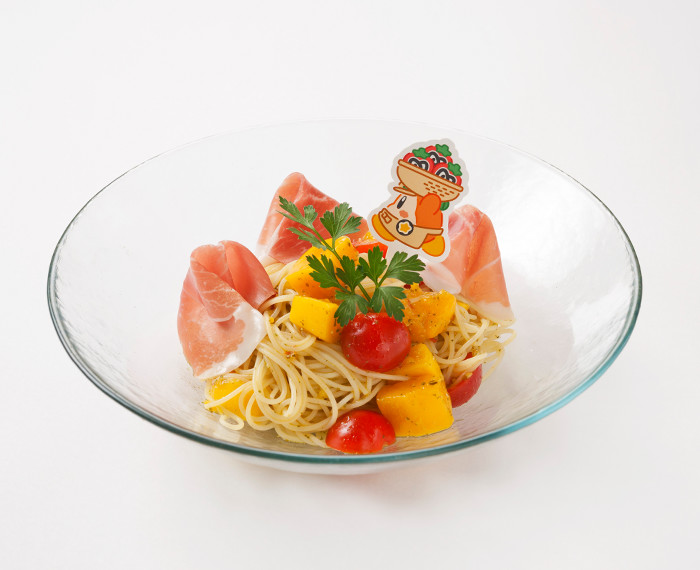 Finally we have the inevitable tomato based dish, and it doesn't disappoint. A pasta dish with plenty of fresh produce, the real star is the fresh tomatoes at the heart of the plate and the Maxim Tomato flourish on top.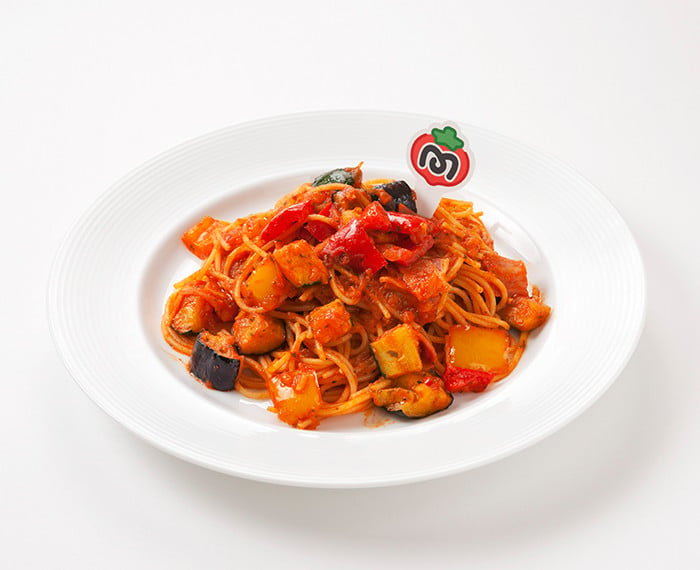 That does it for the food items and unfortunately the ones coming with the presents, but the menu past this point is what cafés are really all about. Make way for drinks and desserts!
First up is a Meta Knight styled parfait. With multiple mingling flavors and flourishes themed to his cape and sword, though while remaining within the realm of the parfaits identity, it's a tall and sweet looking treat that even the most serious of warriors shouldn't be embarrassed to be seen with.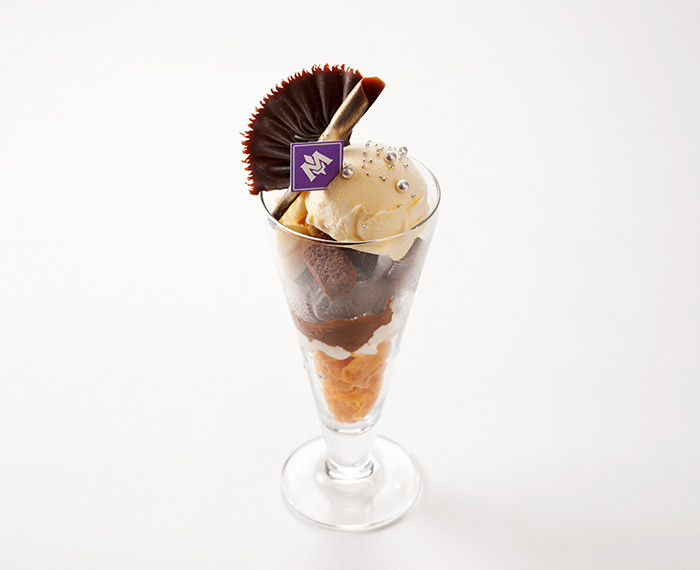 Next is a Fountain of Dreams themed drink and it looks fantastic to say the least. Given its shade by blue curacao (and a splash of watermelon syrup), this sparkling drink is still non-alcoholic and a refreshing option that anyone visiting can enjoy. Plus the Star Rod mixer really brings the whole thing together.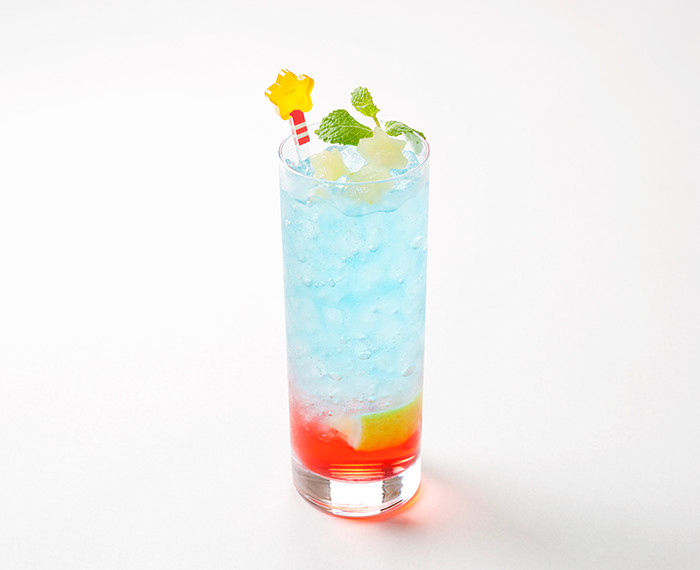 Orange Ocean gets to shine next, and this might be the most appealing drink on the menu for me. With a blend of orange and passion fruit flavors topped with a yogurt mousse (and an Invincibility Candy mixer too), it's described as both sweet and sour which is all too tempting to me.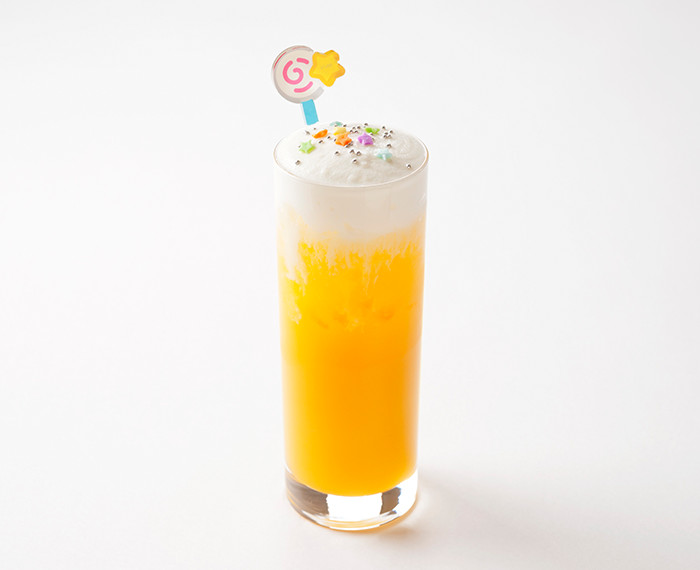 The Maxim Tomato gets another chance, this time in the form of a cup of soup. Looking impeccably like its namesake it's a simple and familiar taste that nonetheless seems appealing due to the themeing.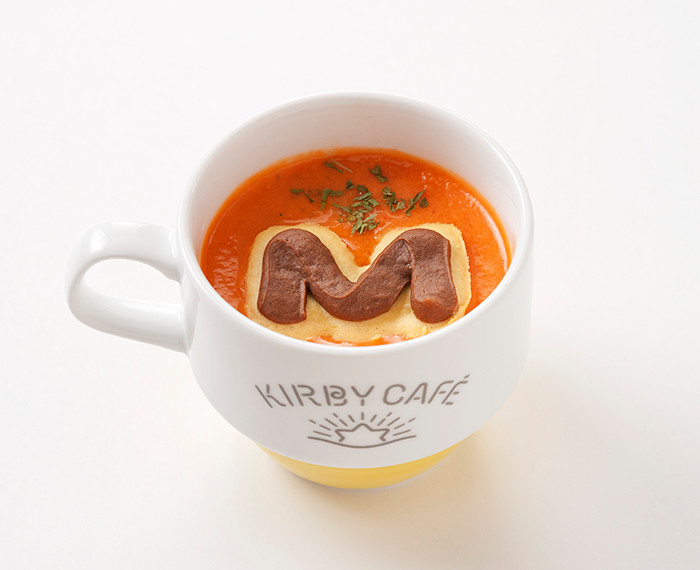 For sweet fans these last few might just be too much to handle. Kirby gets another starring role and this time it's as a cream filled macaron. Stacked high with raspberry puree it's another all too tempting option on this menu.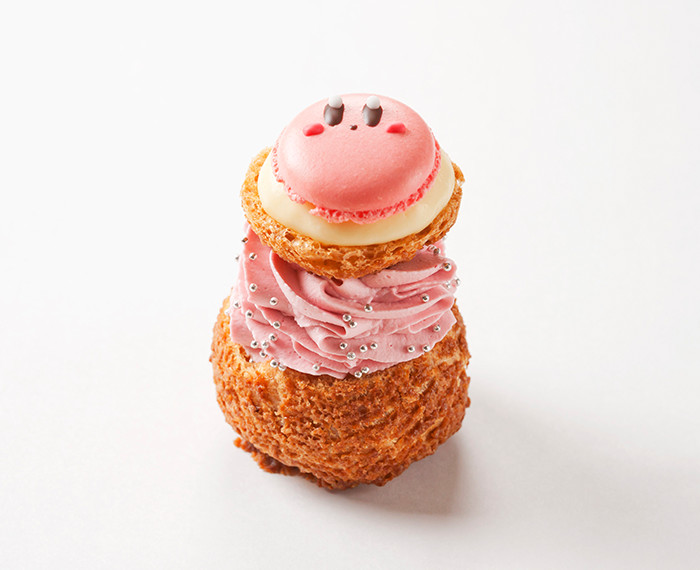 Cupcakes get three chances to win you over, the first being another appearance from that healthiest of health items, the Maxim Tomato. Served over a chocolate cupcake, the shining puree really stands out. The pistachio used for the top of the tomato really steals the show when it comes to detail.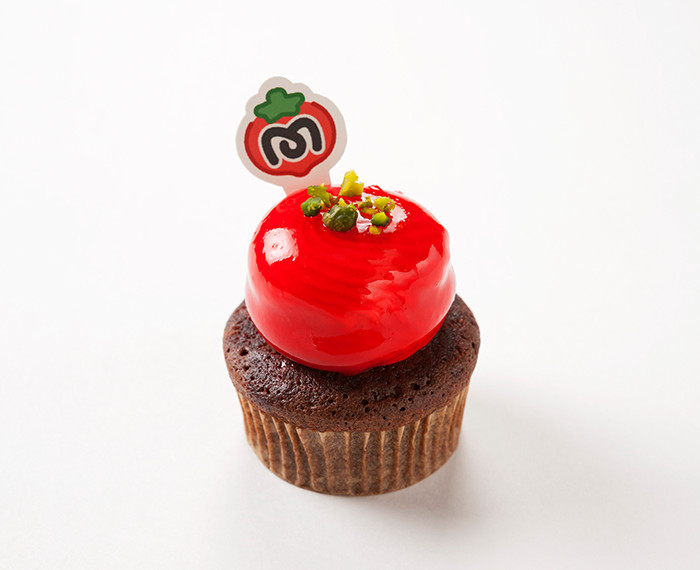 Two types of cream blend together for this next one, emulating the Invincibility Candy atop a chocolate cupcake as well. With all that frosting it's going to keep you moving all day, just like the mad dash that follows when you grab its inspiration in game.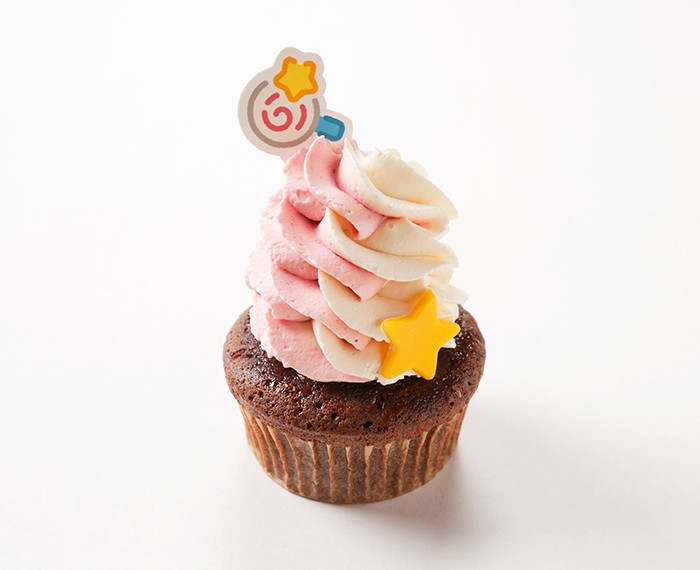 Finally it's another showing from the Star Rod, the first "final" power up from the franchise. This time it's a chocolate chip cupcake, with a tropical fruit based cream holding the decoration in place to ensure it's always sweet dreams for you.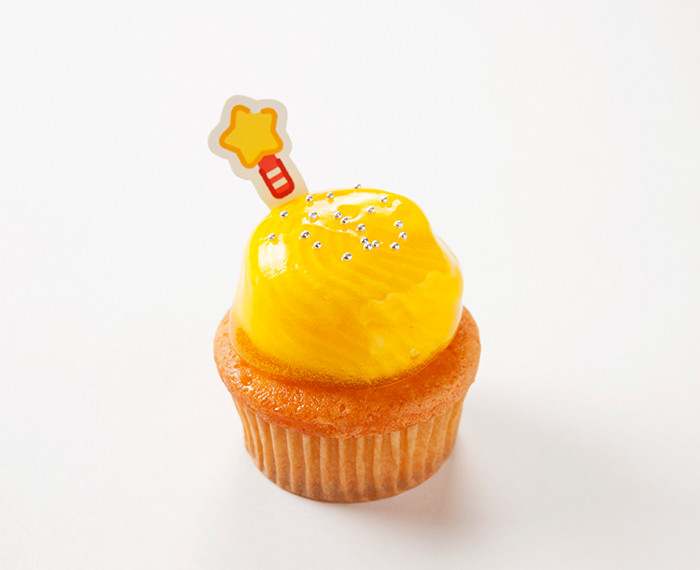 It's not just food that'll be bringing people in though, as the Kirby Café's shop features some great goods themed to both the temporary cafés themselves and the Kirby series as a whole. Highlights include button and magnet sets themed to the café designs of not just Kirby and Waddle Dee, but Dedede and Meta Knight as well as the café's logo. Canvas art prints, mugs, and the drink mixers seen in some of the menu items are also available to purchase, giving visitors the chance to set up their own mini Kirby Café at home.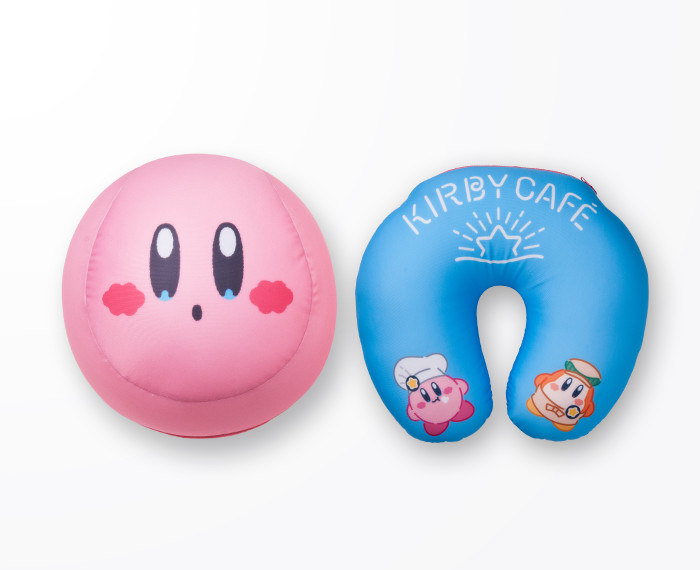 No word has been given on pricing on anything, or if there will be any means for fans outside of Japan to get at least the merchandise. That said anyone currently living in or planning to visit those areas and reading this should definitely consider the trip. As these are temporary spots there's no telling when this chance could come around again, making these all potentially highly collectable and experience nearly once in a lifetime.
Leave a Comment