Nintendo of America has announced the stages that will be featured during Friday's Splatfest, which was revealed to be the event's final installment late last month.
Kelp Dome, Moray Towers and Walleye Warehouse will be the last-ever maps played during a Splatfest, selected through a poll sent to players via e-mail early this month.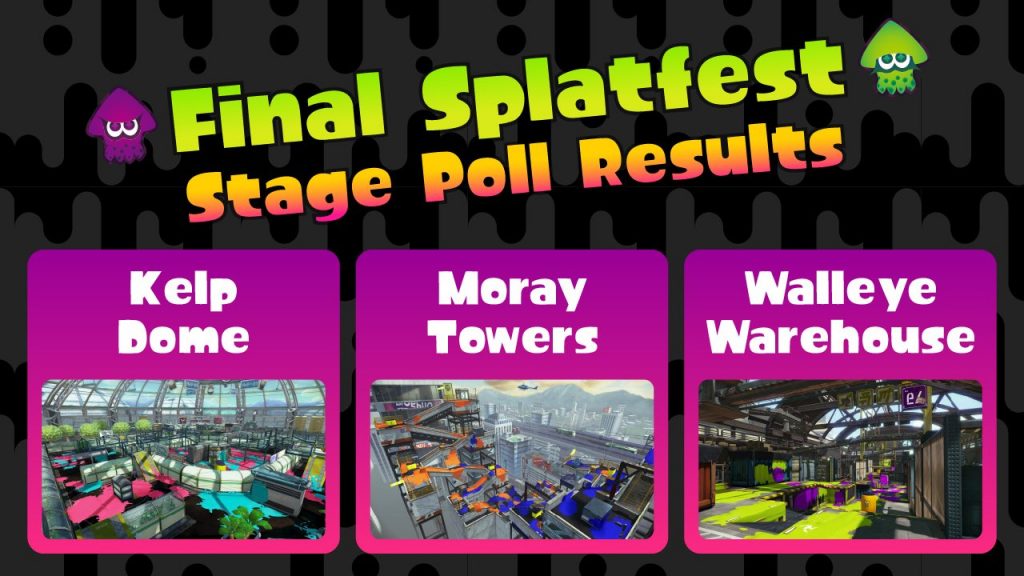 The results of the poll for each region can be seen below.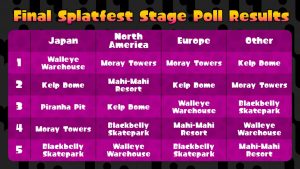 The final Splatfest, pitting Team Callie against Team Marie, is scheduled to run from 2:00 a.m. PST on Friday, July 22nd, to 2:00 a.m. PST on Sunday, July 24th.
What are your thoughts? Did your favorite stage make the cut? Let us know in the comments below!
Leave a Comment