We get it – you want to be the very best. It's a worthy dream to aspire to. But to be a true Pokémon Master means you have to work hard and travel great distances, not buy and sell Pokémon GO accounts online. Sadly, that's exactly what's been happening all over the world throughout the past week. Sites like eBay, Craigslist and Facebook have been flooded with listings for Pokémon GO accounts with high level Pokémon and trainers, some for as high as $1,000!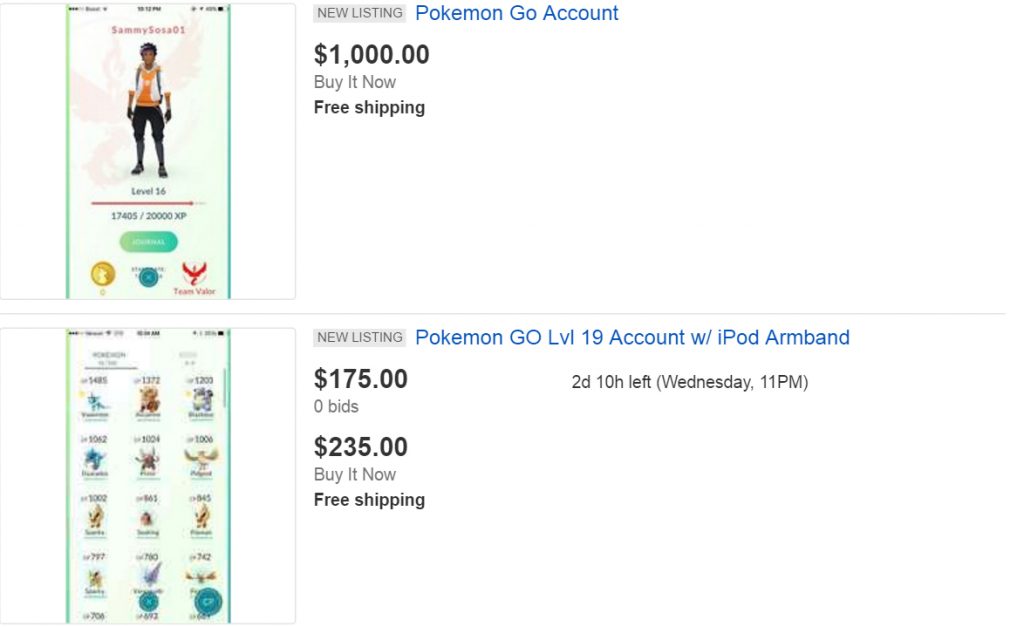 These accounts aren't just appealing only to those who don't feel like catching monsters, but also people who are unable to download the game in their regions, like those in Japan, France and Russia. While this may seem like a tempting move to make for those who can't wait to start catching Pokémon on their own, Niantic has made it clear that this kind of behavior is cheating in its official Trainer guidelines – meaning being caught could potentially lead to a ban.
Remember trainers, the pathway to becoming a Pokémon Master isn't always the easiest, but the journey in many ways is its own reward!
Leave a Comment