Munny creator and vinyl desk toy juggernaut Kidrobot has announced a partnership with Sega to manufacturer merchandise based on the Sonic the Hedgehog franchise in celebration of the Blue Blur's 25th anniversary. You will be able to pick up a Sonic the Hedgehog Mini Series Blind Box, a keychain series Blind Box, and an individual medium-sized Sonic the Hedgehog figure of your very own later this year when the line launches.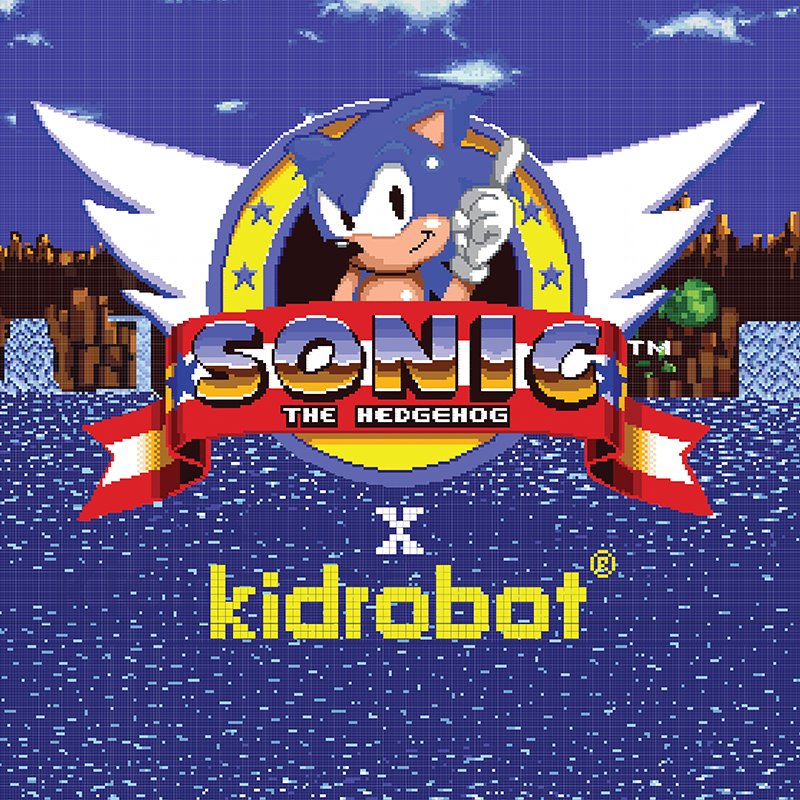 No images have been released of the line at the moment, however, you can check out the full press release below for all the juicy details! Make sure to pick these items up when you see them, they are bound to go fast. (hehe)
KIDROBOT AND SEGA® ANNOUNCE AN EXCLUSIVE SONIC THE HEDGEHOG™ 25TH ANNIVERSARY COLLECTION

BOULDER, CO- July 13, 2016- Kidrobot is proud to announce a new partnership with SEGA, launching in 2016 that includes a line of Sonic the Hedgehog collectables.

In celebration of Sonic's 25th Anniversary, the collection features the blue blur captured in various game moments throughout his illustrious career. Launching Winter 2016, the line includes a Sonic the Hedgehog Blind Box Mini Series, a Sonic the Hedgehog Blind Box Keychain Series and a Sonic the Hedgehog Medium Figure.

"Kidrobot is very happy to partner with SEGA. We are excited to bring Kidrobot's unique style and sensibility to their ever-popular Sonic the Hedgehog brand," said Allen Richardson, Kidrobot's Vice President of Product and Marketing, on the project.

"This collaboration brings together the fandom of pop culture icon Sonic the Hedgehog with the premier creative forces at Kidrobot. Fans across the world will be able to celebrate Sonic for years to come with this creative and fun partnership," said Ivo Gerscovich, Chief Brand Officer-Sonic, and Sr. Vice President of SEGA of America.

The collection will release in stores and on Kidrobot.com later this year.
Leave a Comment