Five Pikmin catchers have returned to the Nintendo Badge Arcade today! They're only swarming through for the day though, so catch these adorable little guys while the going's good.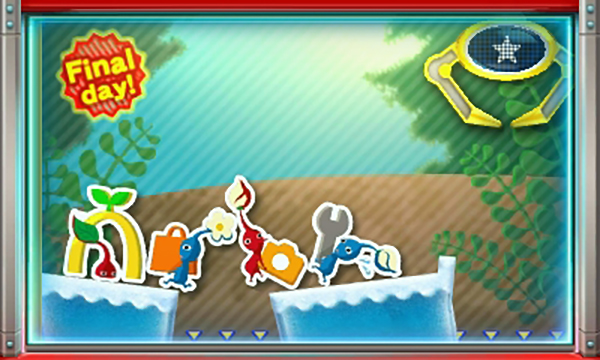 Free play? No. [sigh]
Practice catcher: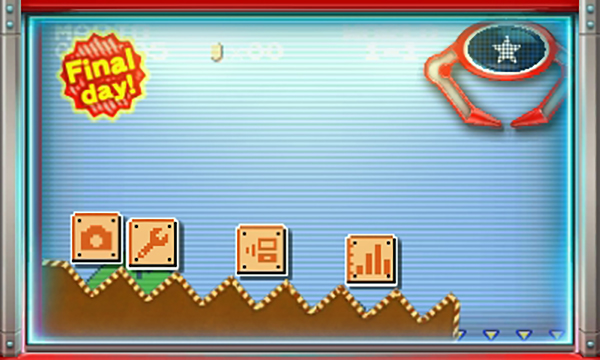 All those glorious 8-bit Super Mario Bros. catchers are leaving the Arcade today. I can't stress enough how amazing the Super Mario Bros. 3 badges are. Don't miss your chance to own them all! On the bright side, be prepared for a slew of brand spanking new Monster Hunter badges tomorrow to celebrate the launch of Monster Hunter Generations this Friday!
Today marks your last chance to get this week's theme promotion! From now until 3:00 a.m. PST on July 14th, spend just $2 in the arcade to receive this exclusive Super Mario Bros. 3DS home screen theme!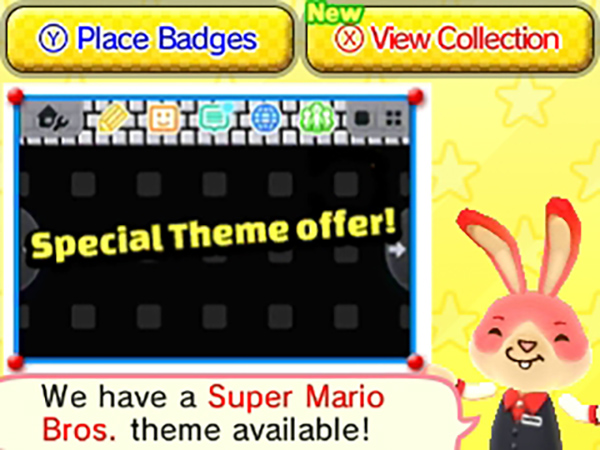 That's all for today! Catch you tomorrow!
Leave a Comment