While Americans have been enjoying the mobile wonder that is Pokémon GO for the last few days, many other countries have been left in the dark in their pursuits to catch 'em all. While no official word has been given with respect to Japan, other Asian countries and Europe may not have to wait much longer. A post on the Wall Street Journal's website claiming to hold insider information with respect to the game's rollout states that the app could be coming within days. Not much is stated past that, but if it comes to pass, the infectious spread of PoGoMania could be crossing oceans.
With how much of a culture Pokémon GO has fostered in just a few days in a couple countries, it'll be incredible to see how much it grows once in the hands of even more users. While Niantic, the app's developer, has been monitoring and gating servers carefully due to the massive influx, this worldwide debut may lead to problems with the game. That said, the growth of GO will be worth a couple hours away from it, as sharing stories and photos of the game has absorbed countless people.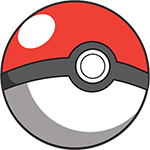 Likewise, Nintendo's stock has risen considerably after the game's release, meaning that from a business standpoint, expansion's the way to go. While GO and Pokémon at large are handled by its own company and heads, this should hopefully bode well for Nintendo's own mobile developments, with Animal Crossing and Fire Emblem mobile apps coming sometime in the future.
Leave a Comment